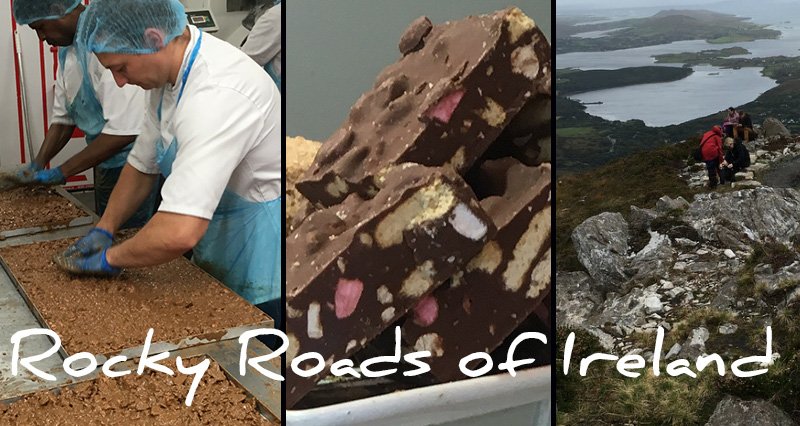 Just about every year I attend the Speciality & Fine Food Fair, a large trade show that takes place the first weekend in September, our labor-day weekend. The timing for this show is very helpful in that I can go and see different and new products and order them in time for selling during the busy holiday season. At this time of year we ship frequently, building up our inventory for the holiday season. It takes about 3 weeks to get product from the facilities in the UK to our warehouse. This year with the dollar friendly exchange rate, the opportunities are better than usual. It is also a time to visit our current vendors and possibly check out their production. As well as a chance to take time off for two days or get my labor day back, on the way home.
Visiting the show and London, I did see more focus on healthier products, or low sugar, lower carb products along with snacks and a good bit of popcorn which seems to proliferate a great deal now on both sides of the Atlantic. I find that in what we mainly do, providing treats or maybe less healthy foods for special occasions, healthier foods are a bit more challenging for us to promote. Our sales on baskets termed healthy, have not been too healthy. I myself and others are more conscious of what we eat, but partly we eat that way so can enjoy the occasional splurge. We do import some good gluten-free products including Kent & Fraser, and generally the products that we import are clean, which means no artificial colors or flavors.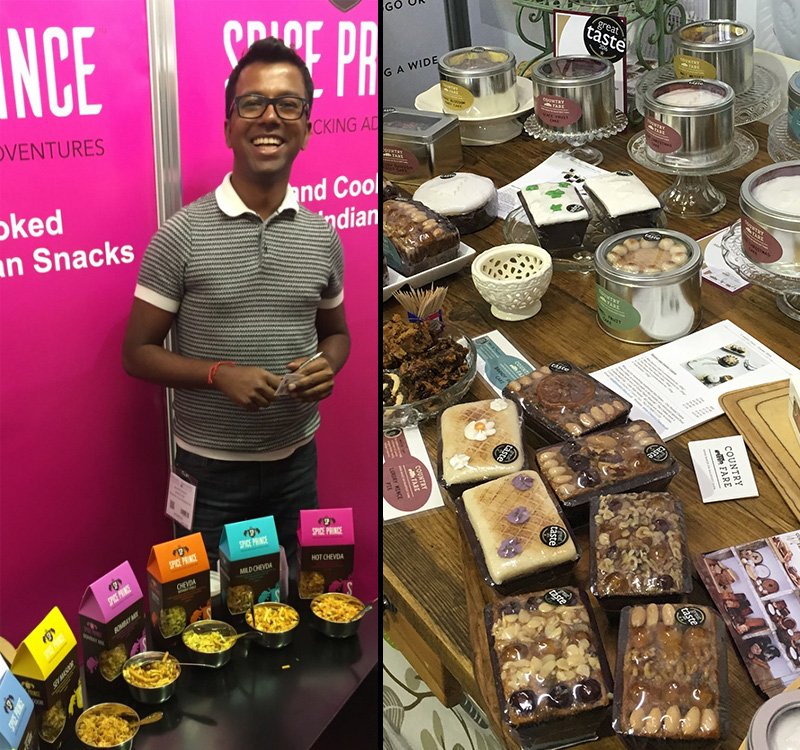 Spice Prince is a new upscale line coming from the "ethnic" Indian market that is strong within the United Kingdom similar to the way that Mexican and Tex- Mex are popular within the United States. Ashish Shah is the son of Mrs. Shah who started Mahavir Foods and makes Bombay style snack mixes, I ordered some of their newly packaged mixes and will be testing them this fall in our store. We also ordered from Country Fare, who makes cakes and are from the north of England or Cumbria, with many of the bakers being wives of farmers, and all using clean ingredients.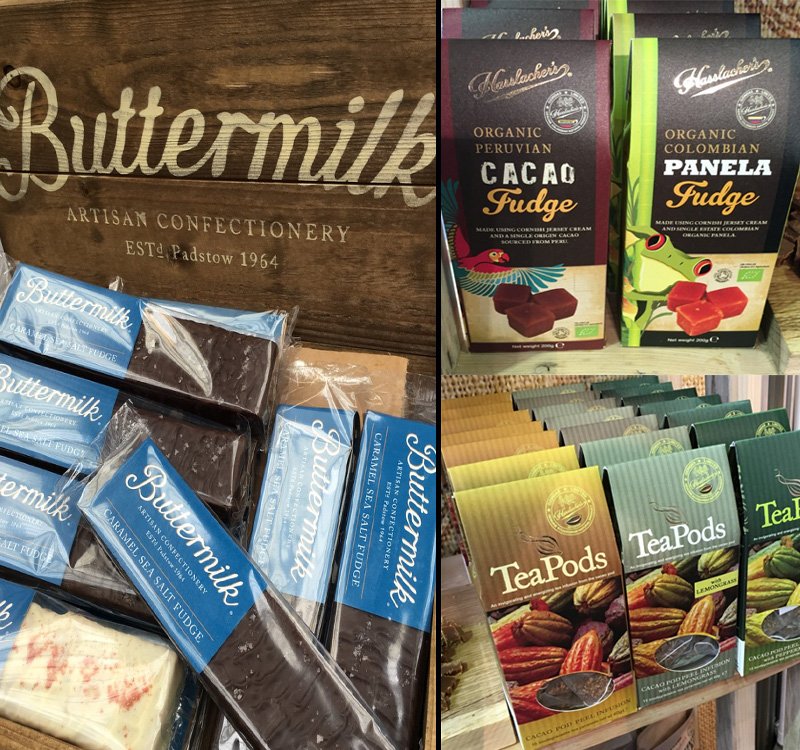 Buttermilk is an artisan confectionery and we will be testing some of their fudge and other products. Hasslacher's, whose drinking chocolate we have sold for a few years with good results, have expanded their line to include South American Cocoa products including a Peruvian Fudge and Colombian Panela Fudge along with Tea Pods or tea bags made from cocoa pods, we look forward to having these on our shelves as well.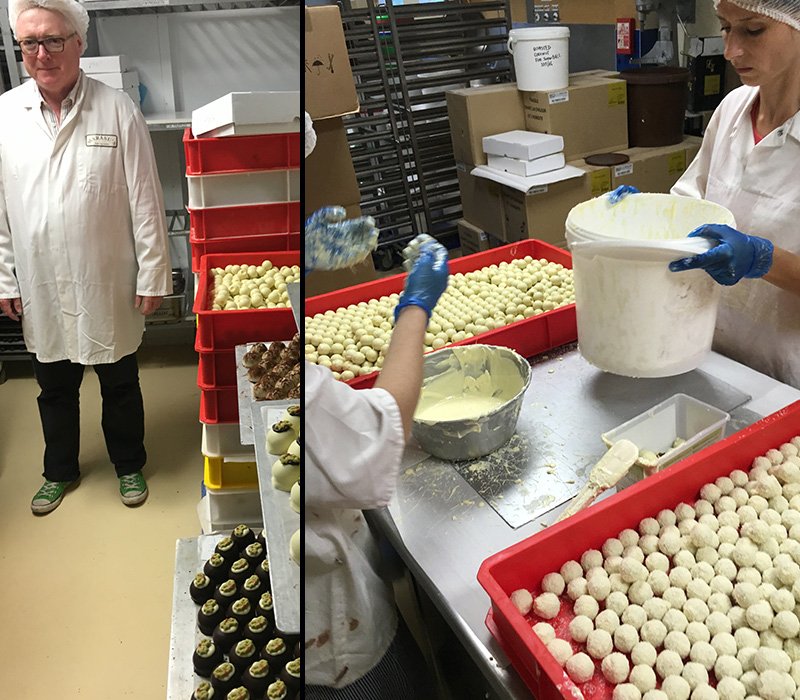 Visiting Prestat Chocolate which has an impressive facility in West London does in fact make a good bit by hand whether it is applying coconut to the outside of snowball truffles or putting decorations on their popular praline bonbon, contributing to their old fashion goodness.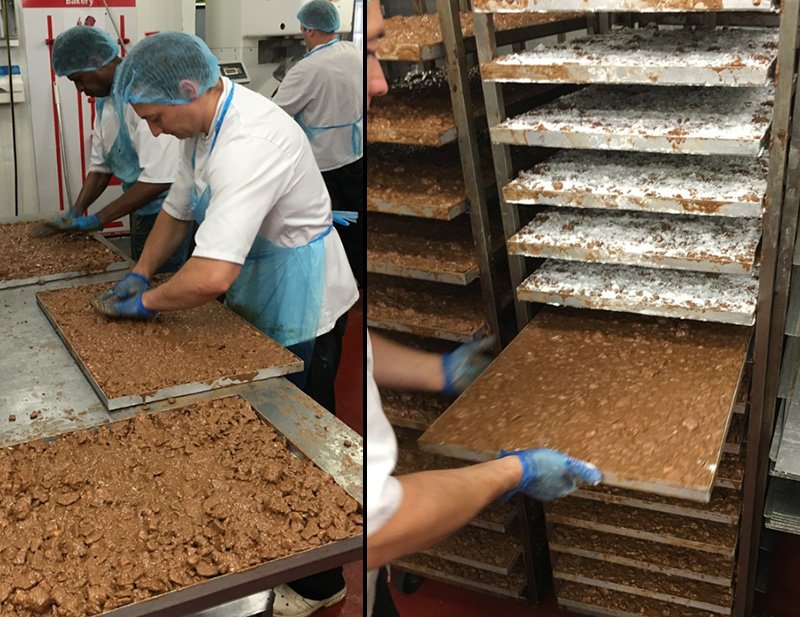 Going to Dublin and visiting Broderick's, I did get to see their bars being made by hand including their Rocky Road, Caramental, Tiffin and Peanut Butter Slam and being cut in a very neat way by an ultrasonic robot cutter that I understand costs almost 7 figures.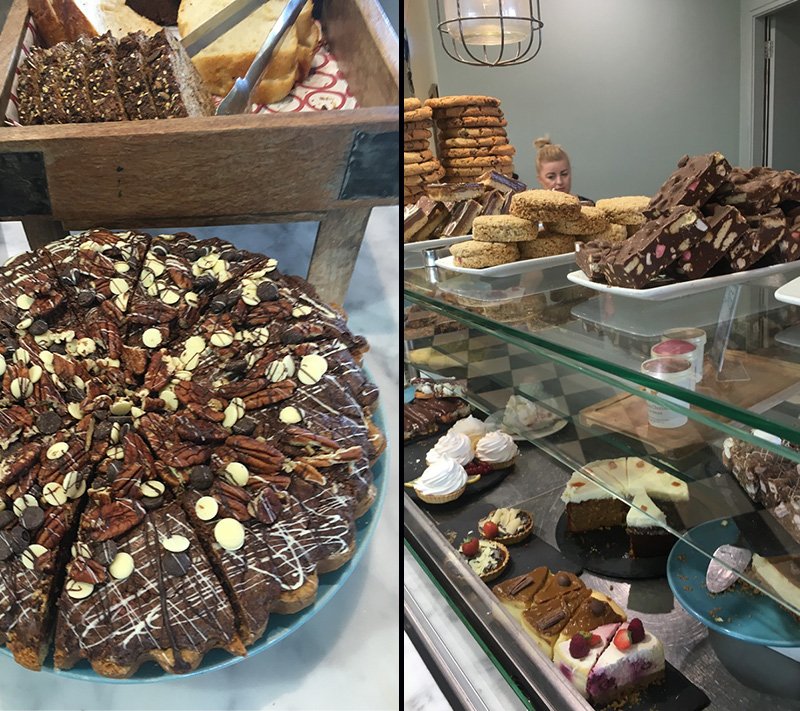 Traveling around Ireland, I enjoyed seeing what is popular. I was impressed by Avoca (www.avoca.com) where I was taken for lunch by the Broderick brothers, they have 16 stores often in rural parts of the country and are a lifestyle store with an impressive food department including a few variations on Rocky Road. Interestingly as an American when you say Rocky Road, it often means ice cream, in Ireland it is a bar with marshmallows and a crunch often coming from broken cookies. I did see Rocky Road Bars in lots of places along with caramel shortbread and tiffin or a fridge cake with crunchy cookies in it.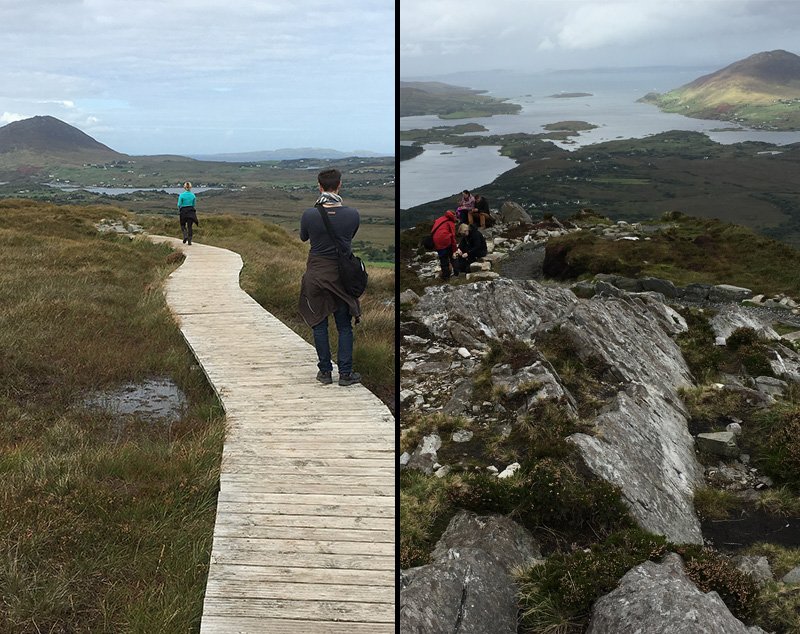 At the end of the trip, I did find myself in Clifden or in the Connemara area, west of county Galway Ireland and visited the Connemara Hamper Shop. I also visited their national park where I took a walk to the top of Diamond Hill and experienced a different rocky road, one that burned calories versus adding them. For this New York City boy, seeing the west country in Ireland was very refreshing and beautiful and left me with a calling to return.