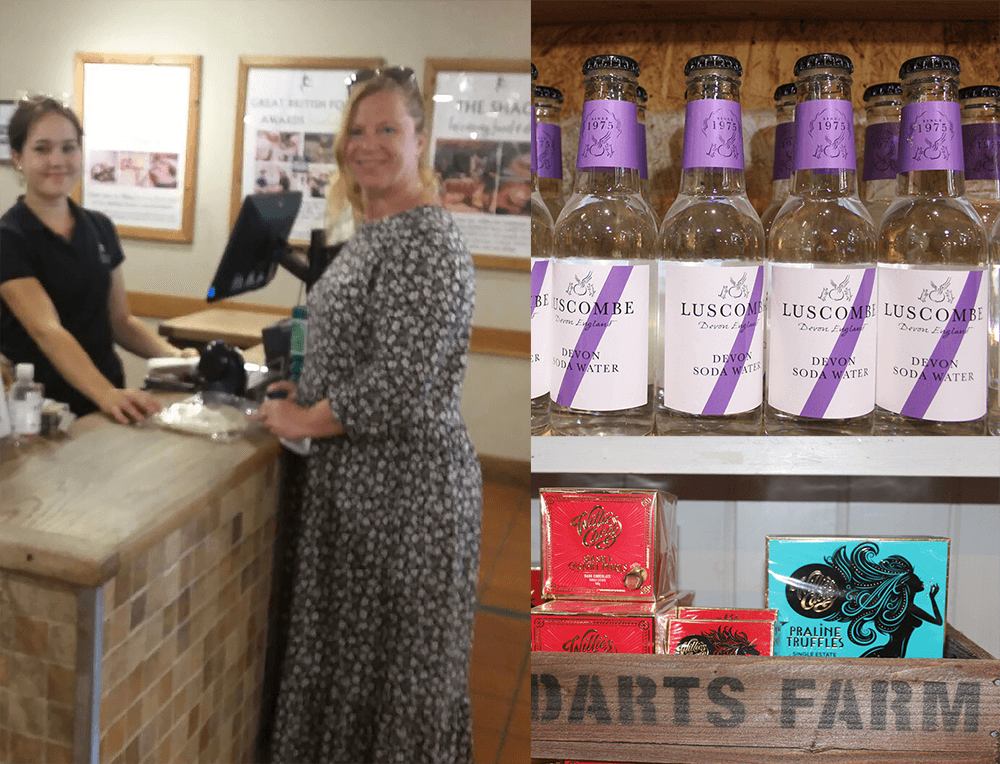 Intro by David
Beth Newbery is a team member who has worked in our store for almost two years, she also works as an NYC tour guide, and in theater, and sometimes she combines it all on our selling floor. In speaking with her during the age of COVID, she mentioned how she was visiting her local Farm Shop in Devon, England, which is in the Southwest of the country. Her visit to the Farm Shop reminded her about Chelsea Market Baskets. I encouraged her to write up something so we can all share in her visit. An English Farm Shop, as she describes, offers local and specialty foods, lifestyle products, a place to have Tea. They are often attached to a Garden Centre and are generally a good place to soak in some retail therapy. I have enjoyed visiting many over the past 20 plus years and they have been an inspiration for Chelsea Market Baskets.
Farm Shops have Grown Up in the last 50 Years
Just as our current situation began, I left the Big Apple to visit family and friends back in England. As everywhere, things quickly changed there too. When the UK lockdown eased, to help myself feel better I ventured out to visit a couple of nearby farm shops. This gave me a chance to get back to my roots: revisit sights and sounds, familiar smells, and the tastes of childhood. One farm shop, in particular, stood out to me, Darts Farm. Just a humble hut nearly 50 years ago, it has evolved into a lifestyle shopping destination, with a working farm at its heart. As a Brit in NYC, I often yearn to return to be around an actual farm again. It seems a long time since I grew up on one, but it helped me appreciate good food, wholesome cooking, and of course certain beverages to go with it! The friendly staff at Darts Farm were very welcoming. As I entered, I noted an exceptionally large selection of delicious products, and almost immediately I reconnected with the foods and drinks that we sell so well at Chelsea Market Baskets! I noted some favorites and thought it would be a good opportunity for me to 'make sure' they still taste as good as I remembered. Quality control, on behalf of the CMB community of NYC you understand!
What Is on the Shelves at Darts Farm?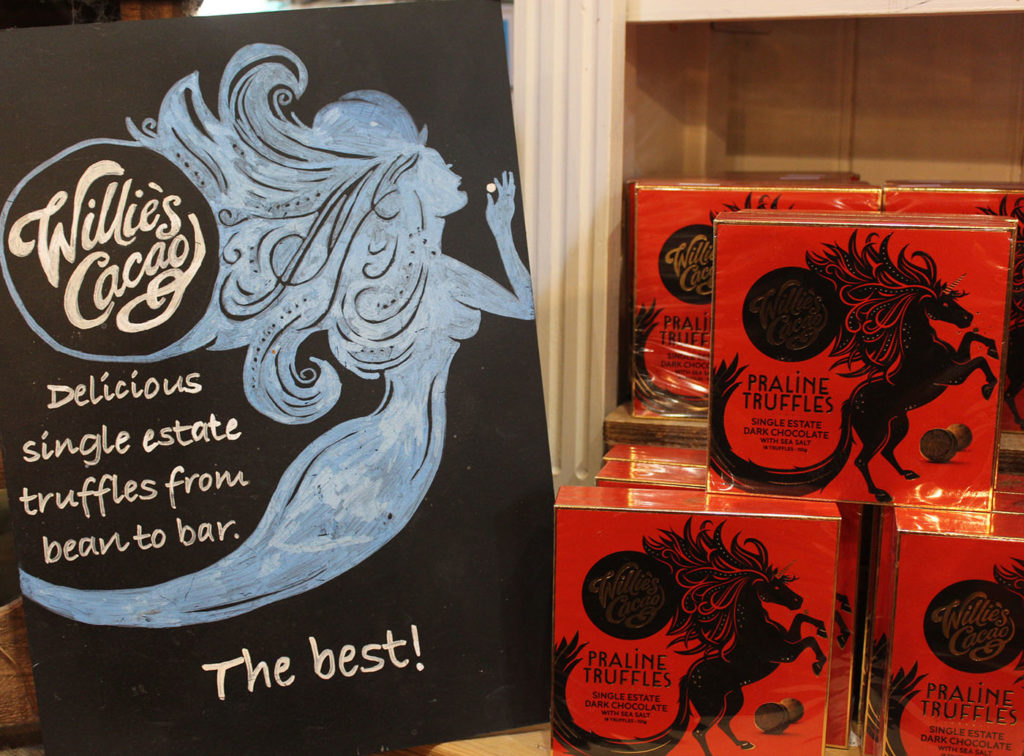 The first local product that I saw just so happened to be chocolate, but not any old chocolate. This was Willie's Cacao Chocolate.
It was no surprise to find this wonderful range, made locally by Willie Harcourt-Cooze. Before the explosion of choices, we have today, Willie ventured to Venezuela and the forests of the world in search of the finest cacao. The beans come from specific genetics, soil, and climate. More traditional and simpler processing means very fine chocolate capturing richer and deeper flavors. Sea salts, nuts, raisins, orange oil, and more help produce this wonderful range. For anyone who loves rich dark chocolate, with natural, simple ingredients, pleasure awaits! I tried the Vegan Range and it being summer, I opted for the Luscious Orange. Willie states that nothing gets in the way of the flavor of the bean. At Darts Farm the range was too large to sample them all (sigh) but I made sure to try one of the truffles was a new flavor for me. I had to share and eat this quickly before it melted. Yes, we do get mini heatwaves over here!
Luscombe Drinks – in the Summer Heat There's No Better Way to Quench Your Thirst!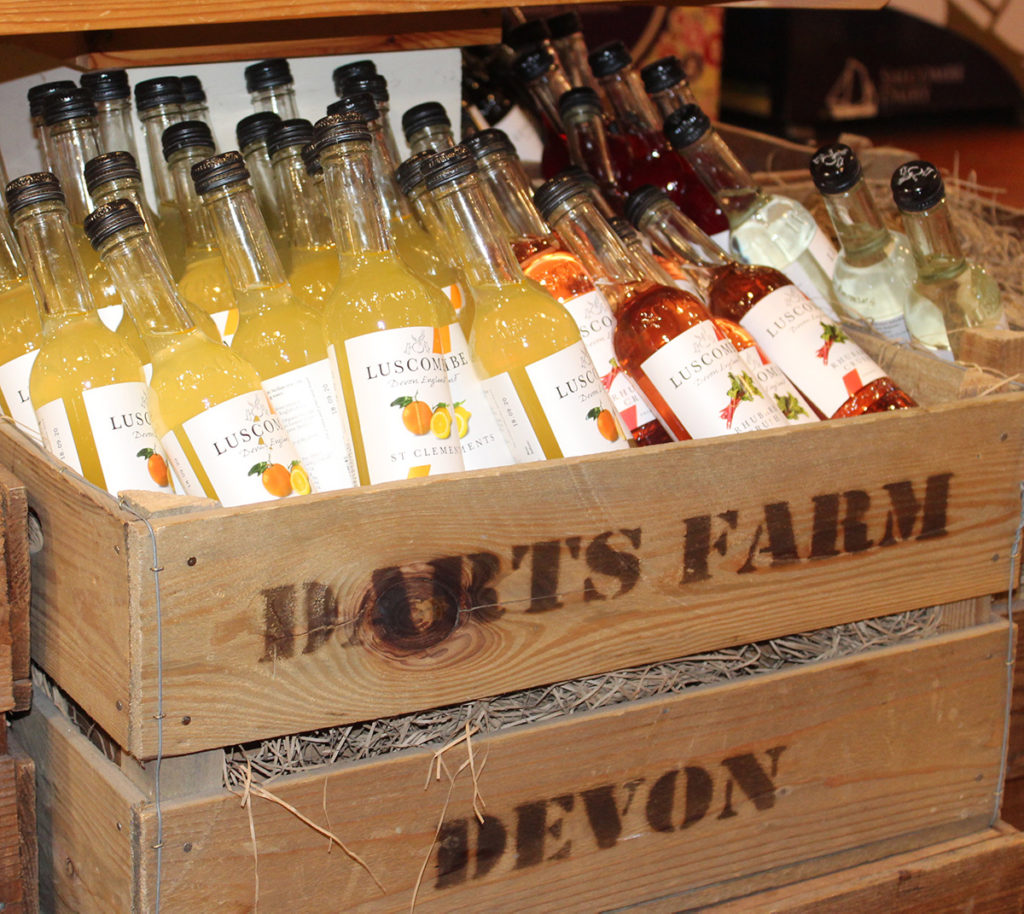 It was a hot day so finding plenty of cool drinks from the well-known Luscombe Estate was simply joyful. My favorite is the Sicilian Lemonade. Feeling a little sweaty (I prefer 'glowing') the timing couldn't have been better. Since I began working at Chelsea Market Baskets, we have sold many of these delightful organic drinks in four flavors (being a lover of gin, I also noted their tonic water!). I find the story of Luscombe so interesting with the Estate dating back to 1087. It also has a history of making the famous Devon Cider and was even mentioned in the Doomsday Book. However, with the family leaving the business it later began thriving again in 1975, developing these wonderful drinks, including Rhubarb, Lemonade, Raspberry Crush, and St Clements. Thirst slated, the child in me turned to another nostalgic treat…
Buttermilk Fudge – Soft and Sugary to Melt in Your Mouth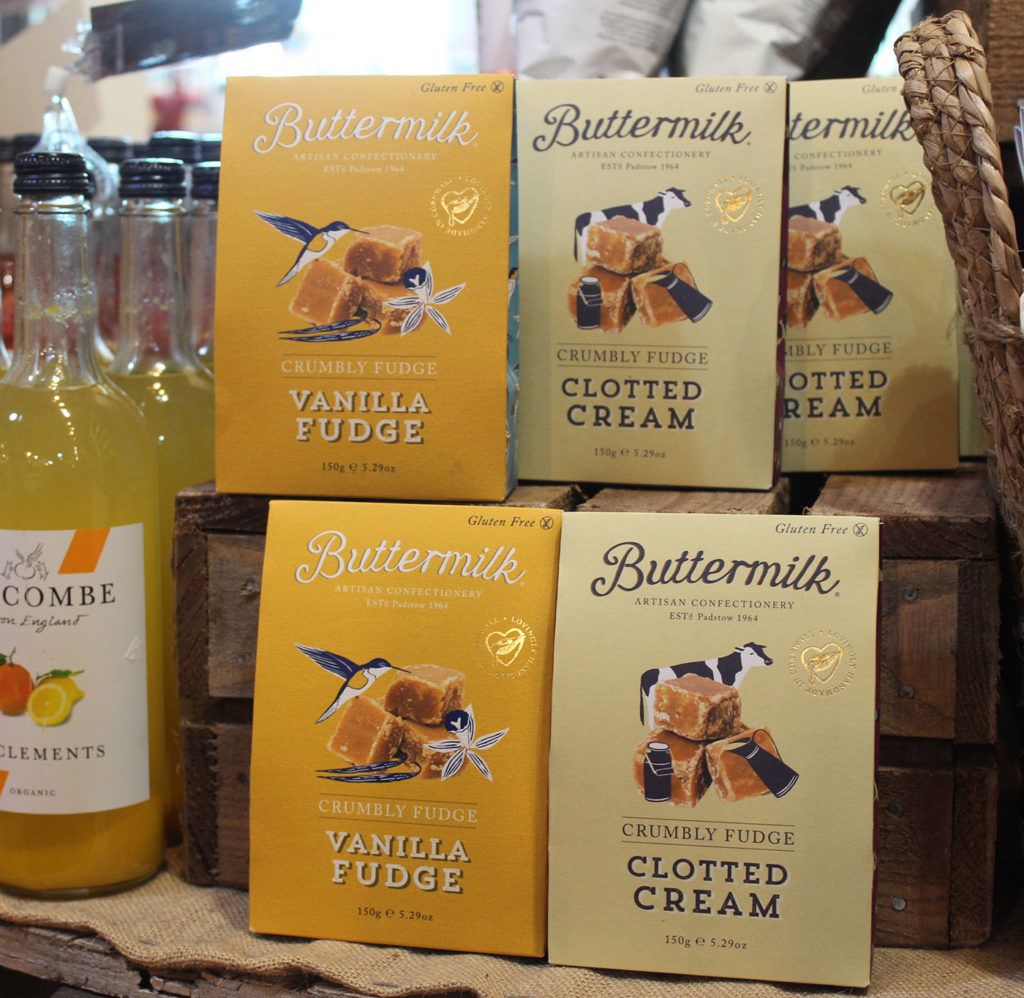 This company produces 1,500 kg of fudge a day. Image how much that is — I'm obviously not the only one with a sweet tooth! This is made in Bodmin, Cornwall, which is the next county ('Poldark country!'). Not quite as local, but for a traveler like me, that's close enough. Both Devon and Cornwall are well known for their rich and thick dairy produce, and I truly recommend the clotted cream flavor. I asked one of the assistants which was the best-seller and just like at Chelsea Market Baskets they mentioned the Seasalt Caramel. I went for the clotted cream flavor. A divine, melt in the mouth experience, I had a sample (or two) with my Luscombe Lemonade and took a walk outside where I sat in the cool shade of a tent, or should I say Wigwam? Yes, they really did have these set up to enjoy the delightful food and drinks found at this large country store. Shop Buttermilk at ChelseamarketBarketBaskets.com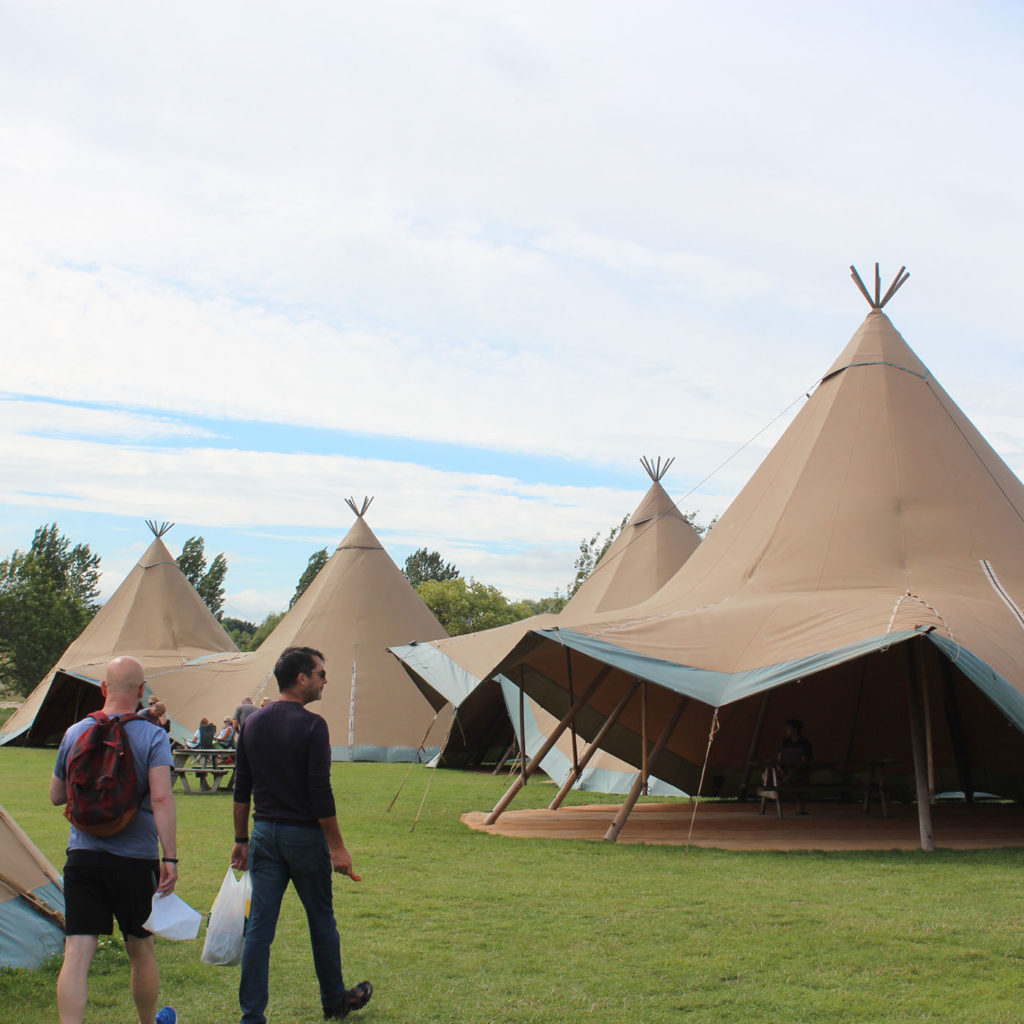 It was good to be reminded of where these popular lines originate and to be reminded of just how good they taste. Nostalgia played its part for me too, I remember eating fudge as a child whilst at school, which, being really close to a beach gave me plenty of opportunities to buy such things but you can rest assured these products taste as good whichever side of the Atlantic they are on!
Thanks to Darts Farm for letting me reminisce about my childhood and my time at Chelsea Market Baskets during the Summer of COVID.