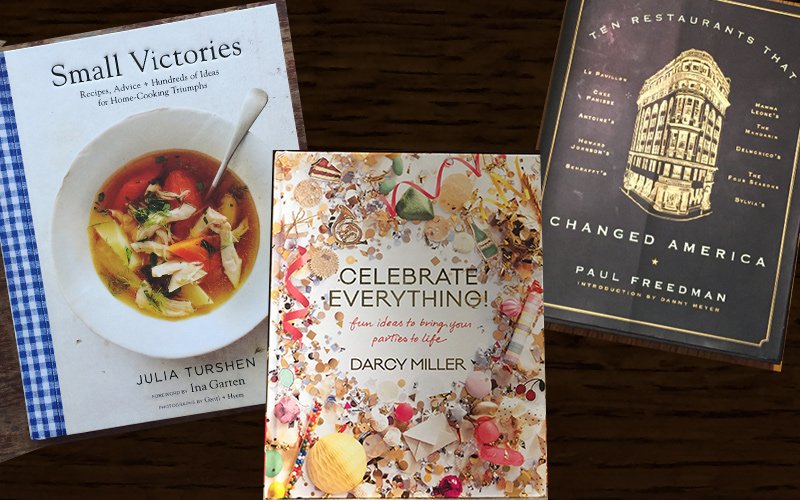 Growing up I enjoyed going to both specialty food stores and bookstores, both endangered species now. Like many specialty food retailers, our store shelves includes some notable books. We like Chelsea Market Baskets to be a place of discovery where you find things that you didn't know you were looking for and wouldn't find elsewhere. When we buy books for the store we tend to look for new books that have some reference to New York and food. We also think that books about food make wonderful gifts. The three books below are currently on our shelves and I wanted to share why we think each is special: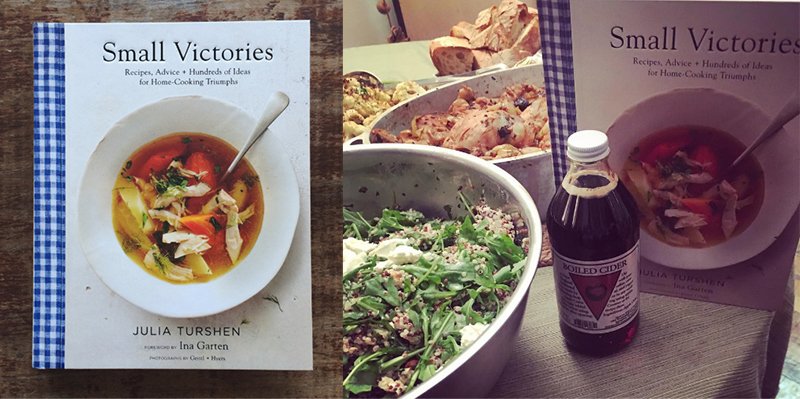 Small Victories by Julia Turshen, young New Yorker who has worked as a private chef and caterer, was released in September. Hers is an easy, enjoyable book filled with tips and techniques – hence the title – and is an ideal gift for people who love to cook. I prepared a few recipes for a casual dinner party at my apartment. I like to test and get to know recipes by making a dinner all from one book.  There was an interesting article in the NY Times this past week about a cooking club in Martha's Vineyard that discuss and cook from a different cookbook for each meeting (Cooking Up Conversation as Martha's Vineyard Quiets Down). That is my kind of book club. In a recipe for Brisket with Apricots and Prunes, the author offers a "spin off" using a similar technique to make chicken thighs with apple cider and dried cherries. I made the recipe using Woods Boiled Cider which has a concentrated apple flavor, and is a product that chefs like. I also made both Cauliflower with Anchovy and Bread Crumbs and Potluck Quinoa and it was easy and pleasing for about the 20 people.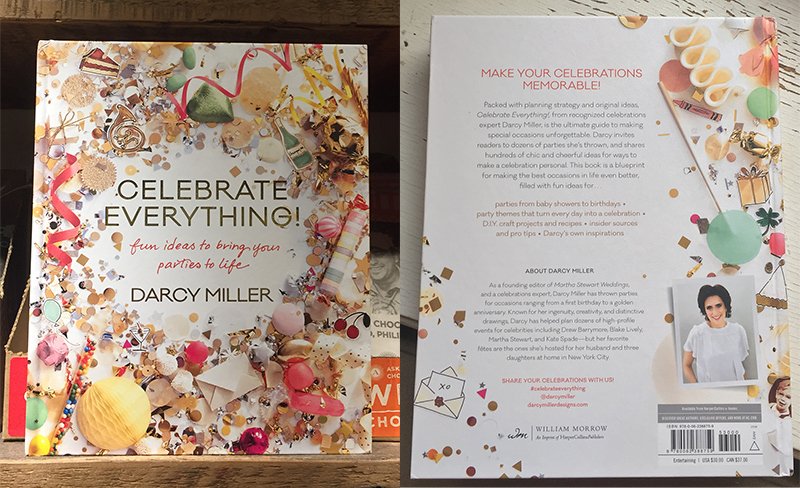 Celebrate Everything by Darcy Miller, was released in late October. This is a bright, fun and comprehensive book about throwing parties. A native New Yorker, she is the editor-in-chief of Martha Stewart Weddings. Filled with her charming hand-drawn illustrations, you can open this book to any page and find creative ideas for your next celebration. This is the type of book you don't read but you experience. As you turn the pages, it feels like you're going from party to party, and collecting ideas for your next gathering. The book provides recommendations for music, fashion, DIY decorations, food and drink for parties for all ages. This book is like Pinterest without the computer!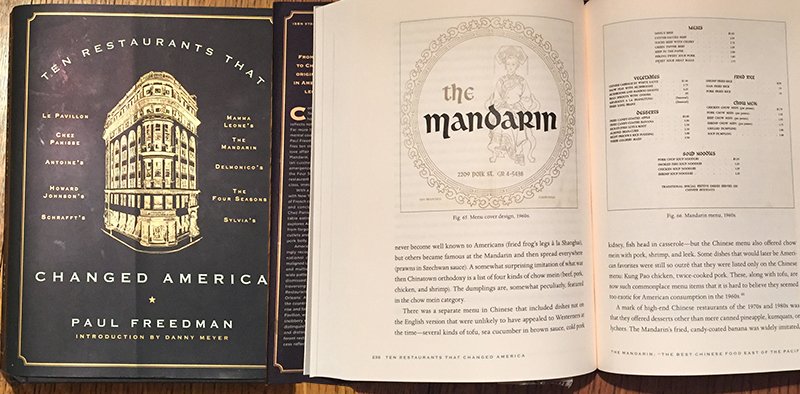 Ten Restaurants that Changed America by Paul Freedman, a professor of history at Yale, was released in September. The list of restaurants includes NY's Delmonico (America's First Restaurant), Howard Johnson's, San Francisco's Mandarin, NY's The Four Seasons and Berkeley's Chez Panisse. The author describes how each restaurant has left an indelible mark on how American culture how Americans dine out. There is a long chapter on each restaurant with historical information, discussion of the people and food involved, and a good number of illustrations including menus. Each chapter can stand alone as a good read. It is a great gift for people who enjoy American history and gastronomy. I was especially struck with the chapter on The Mandarin:The Best Chinese Food East of the Pacific. The author traces the popularity and ascent of Chinese food in America and makes connections to America's political relationship with China as well as our Chinese immigration policies during different periods since 1849. While the Mandarin was a single restaurant open from 1961 to 2006 in San Francisco, the author shows how it had an influence on the 40,000 Chinese restaurants in America today.
Our collection of books is always changing and the books are scattered throughout the store. The next time you're visiting our store, you may find some speciality food items that you have been hunting for, and discover a good book to read after dinner.