The popcorn season is on now with the Superbowl and Oscars coming up. I like to think of popcorn as a canvas ready to sample spices or flavors or a way to experiment with intriguing flavor combinations. Sometimes the flavors might be sweet or salty or have a certain ethic angle. Just put some Garam Masala (a blend of cumin, coriander, pepper, cinnamon, and more) in with buttered popcorn and you create a delicious snack with an Indian accent. Another easy way to create flavored popcorn is to pop your corn using a flavored oil such as a garlic-infused or truffle-infused oil.
Our store in Chelsea Market stocks plenty of condiments and spices that can act as vibrant colors for your popcorn canvas. With just a few ingredients and a few tests, you can create popcorn that has the right amount of flavor, sweetness, and salt to rival your favorite packaged popcorn snacks.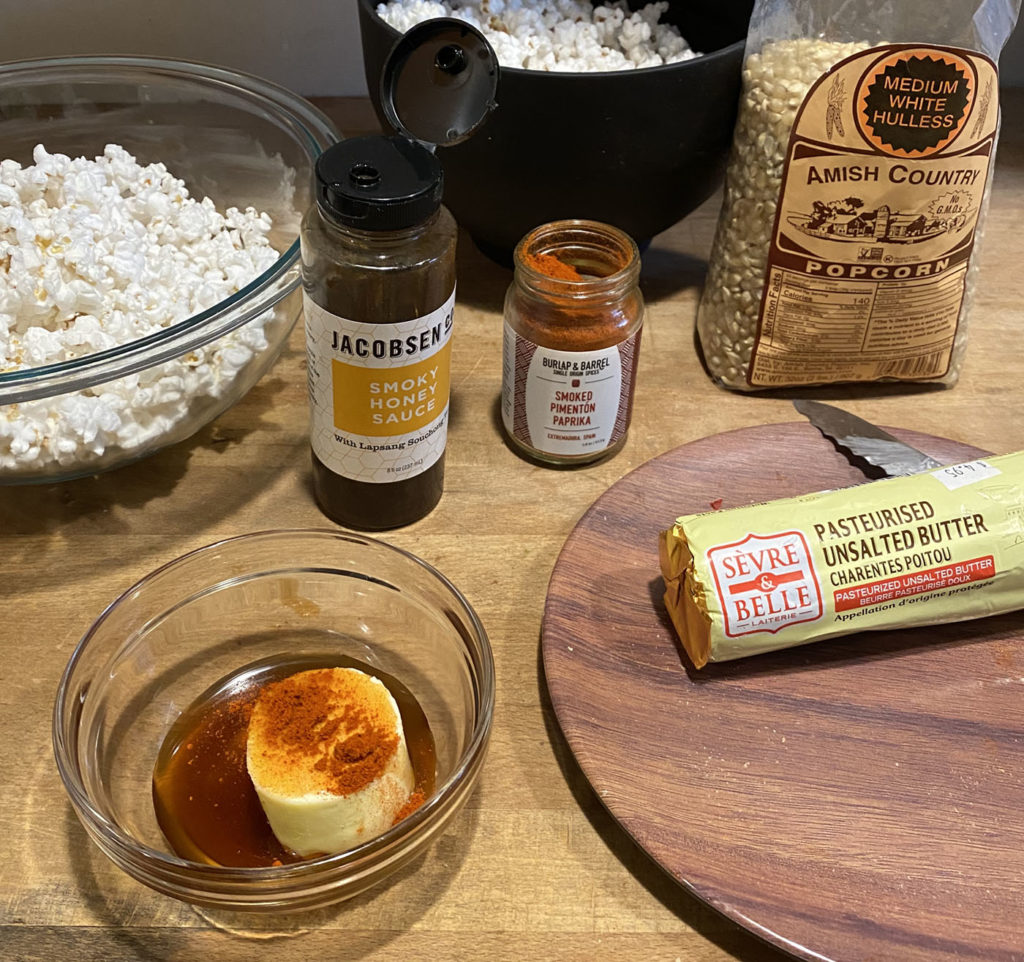 Here is a recipe for sweet and spicy popcorn that I have made many times, and I feel it hits all the spiciness and sweetness notes.
Ingredients
Popping Corn: We like Amish Country Popcorn which we carry in our store!
W&P Popcorn Popper (Make microwaving even easier with this handy tool)
Jacobsen Co. Smoky Honey Sauce (about 3 tablespoons) Can use hot or truffle honey but I like the smoke!
Smoked Pimenton Paprika (about 1 teaspoon) from Burlap and Barrel… can use more ordinary paprika which is smoked but we like Ethan and what he is doing!
Sea Salt: We used one from Iceland Saltwerk which is flaky, more delicate and Iceland is cool these days
Some better butter (about 3 tablespoons): Use your favorite brand
After popping the corn, melt the butter, honey, and paprika in a separate microwave-safe dish; toss with popped corn; salt to taste; and presto!
We have a store full of options for creating fantastic popcorn snacks. Have any popcorn ideas to share? We are always interested in new ways to enjoy good old-fashioned popcorn.