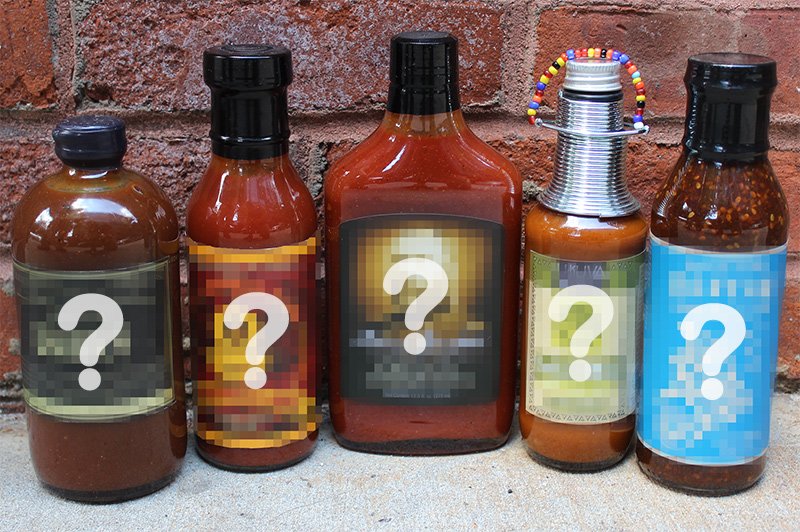 Over the years Chelsea Market Baskets has carried a range of barbecue sauces in the store, carefully curated based on taste. Barbecue is always a popular summer category here. As with everything we carry, we make it a point to know the small producers behind the products.
For a food and activity most associated with holidays, family and friends, barbecue is serious business. Connoisseurs and cooks are fiercely loyal to their recipes and methods.
This year, rather than categorizing the sauces by their geographical influence or base ingredients, we thought it would be fun to know who makes the brands we carry by playing What's My Line! (Young 'uns – What's My Line? was a TV game show that ran from 1950-1967 in which four panelists attempted to determine the occupation of a guest – View Youtube video of Groucho on What's My Line!)
Creating and branding a barbecue sauce in a crowded field is born from passion and is rarely a first career. As with all things barbecue, it is an act of love and often a lifestyle.
Below are five barbecue sauce makers. Guess who is behind each brand. (Answers at bottom)
I am a hot sauce fanatic and graphic designer who lives on Long Beach Island, New Jersey. Our spicy barbecue sauce was based on the recipe of a Prohibition-era rum runner, Danger McKay, who was lost at sea but whose secret recipe was revealed when a bottle washed ashore in 2013. Or so the story goes…

We are orthopedic surgeons from Texas whose shared love and experience on the competitive barbecue circuit – a combined 60 years – inspired us to create our own line of boldly-flavored sauces and rubs. The collection has been well-received since it was introduced but we haven't quit our day jobs.

I am formally trained chef who has worked in some of Chicago's best restaurants. Despite my northern location, I've kept my great-grandmother's recipes for regional barbecue across the south close to my heart and opened a barbecue joint and in her honor to maintain barbecue's deep traditions.

I am from South Africa, a country with its own rich grilling tradition and created a fruity, spirit vinegar-based sauce flavored with nutmeg, cinnamon and cayenne to import to the United States.

We are Korean immigrants based in Brooklyn and have done our part to maintain and further the popularity of Korean BBQ by creating a sauce that is teriyaki-based. In addition to honoring our heritage, we employ survivors of trafficking and donate a portion of proceeds to organizations that help victims rebuild their lives.
The sauces made by the featured producers work well with all proteins and vegetables. A note about when to add the sauce; marinating ahead, adding during the cooking process or brushing it on after is a personal preference, but typically barbecue sauces are applied in the last 20 minutes of cooking. Many sauces have a fair amount sugar, which burns at 265 degrees — far faster than does the meat which would leave the taste of burnt sugar. Smoking the meat is a different story since smokers cook at a lower temperature over a longer period of time. 
In short, if you want to flavor the meat before cooking use a spice rub such as our Kalk Bay Rubs and use a sauce during or after grilling. Most barbecue sauces also make a great condiment at the table.
Our shelves are full of barbecue sauces from around the country and the world each with a taste and story of its own.
Oh yes, the answers…
---
Answer to Question 1: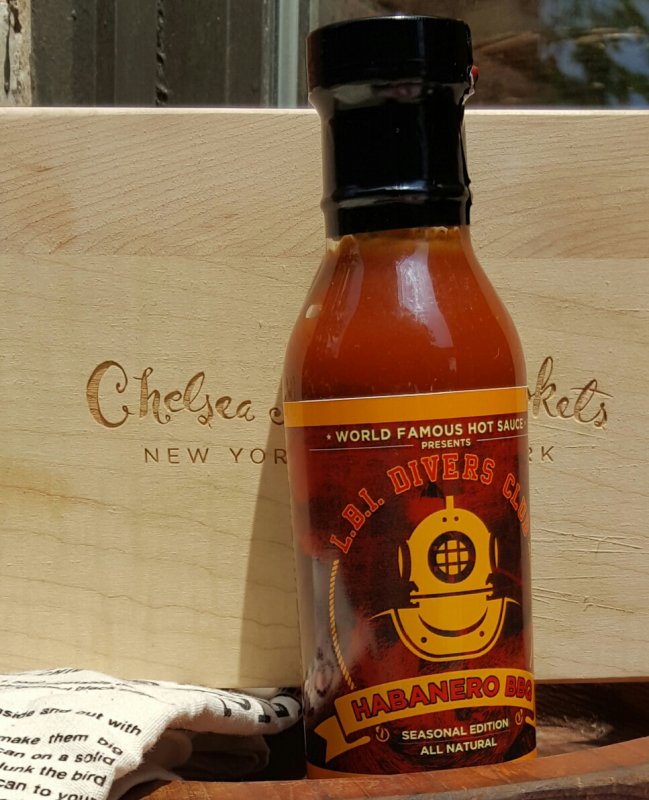 LBI Divers Club Habanero BBQ Sauce
A summer seasonal edition of a tomato-based sauce with the bite of habanero peppers and green chiles balanced by soy sauce, vinegar and molasses. $9.95
---
Answer to Question 2: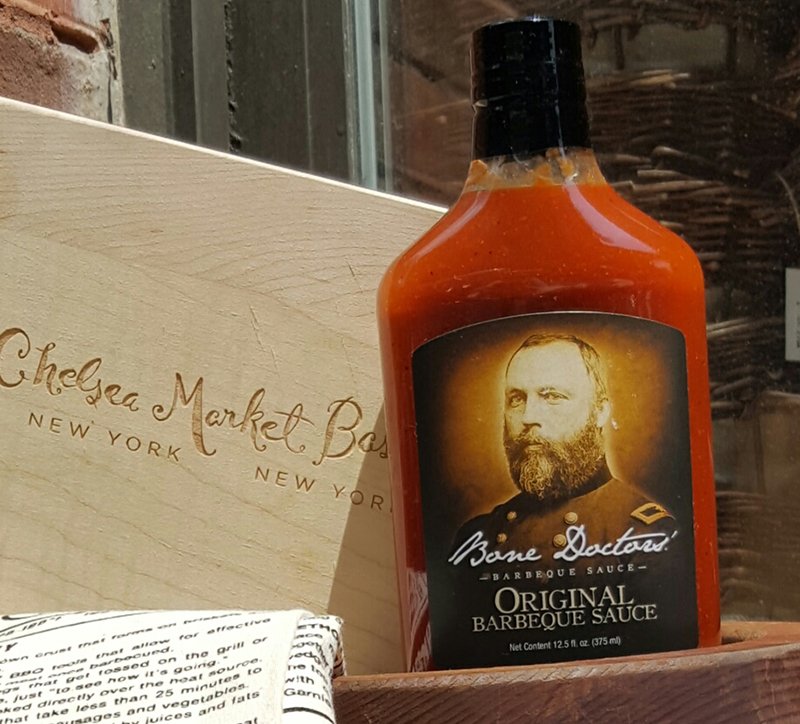 Bone Doctors Original Barbecue Sauce
The recipe includes ketchup, vinegar, Worcestershire sauce, horseradish, lemon and mustard. It has been perfected over time to bring smokehouse flavor to a backyard grill. $5.95-$7.50 (additional varieties available)
---
Answer to Question 3: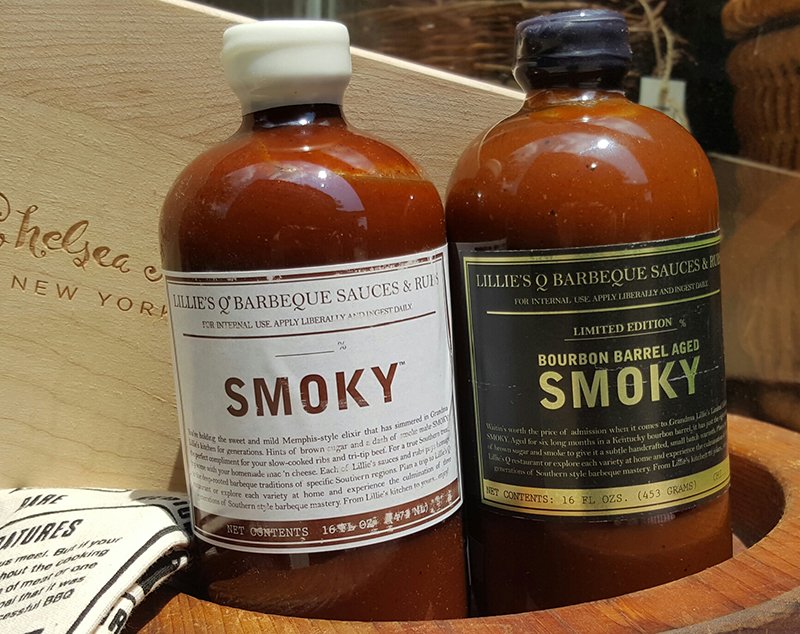 Lillie Q's Bourbon Barrel-Aged Smoky Sauce – Limited Edition
Memphis-style tomato-based sauce with hints of brown sugar, apple cider vinegar, mustard and lime juice has  been aged for six months in a Kentucky bourbon barrel. Shown above with the Smoky flavor. $9.50-$18 (additional varieties available)
---
Answer to Question 4: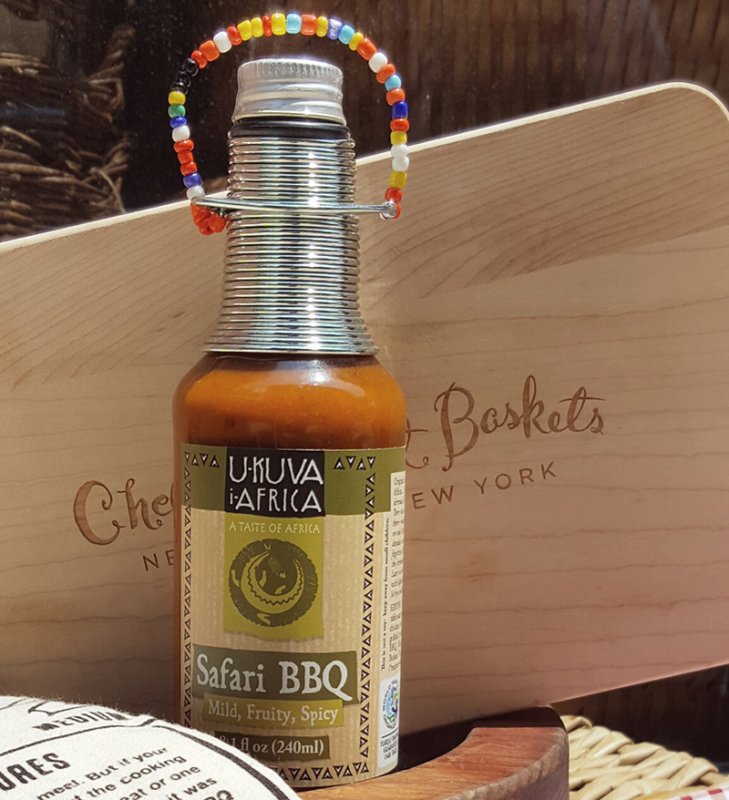 Ukuva Africa Safari BBQ
Created to compliment Sosatie, traditional South African barbecue, the unusual, mild sauce with the flavors of curry, paprika, cayenne, onion and apricot is at once tangy, fruity, sweet and spicy. $12.95
---
Answer to Question 5: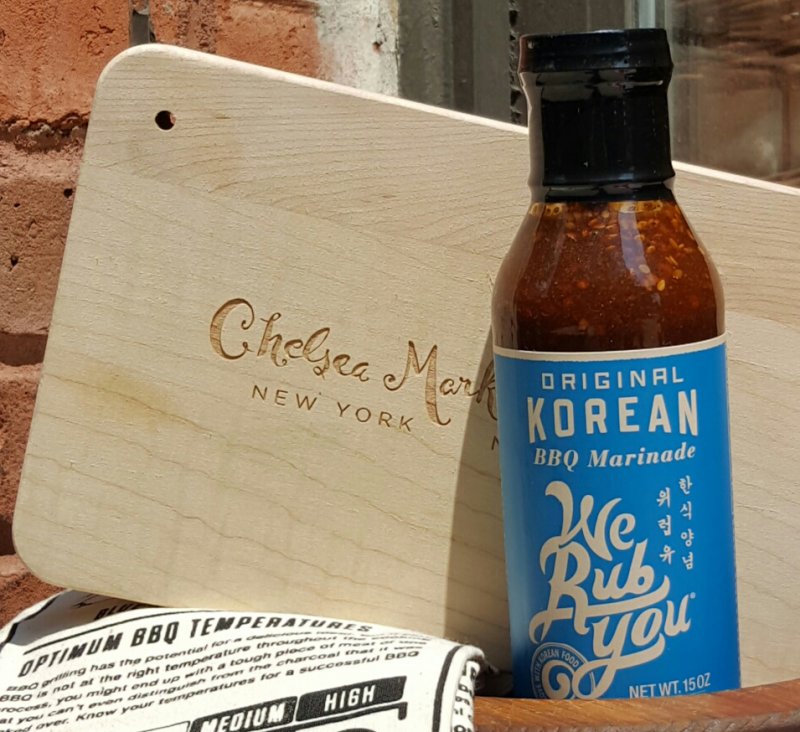 We Rub You Original Korean BBQ Marinade
Korean Gogigui is the method of barbecue that is prepared at the table on gas or charcoal grills. Thinly sliced beef marinated in a sauce of soy, apple cider vinegar, sesame oil, ginger and black pepper is the most popular dish. $6.95
---
Visit our store and meet them all in person – happy Summer BBQing!