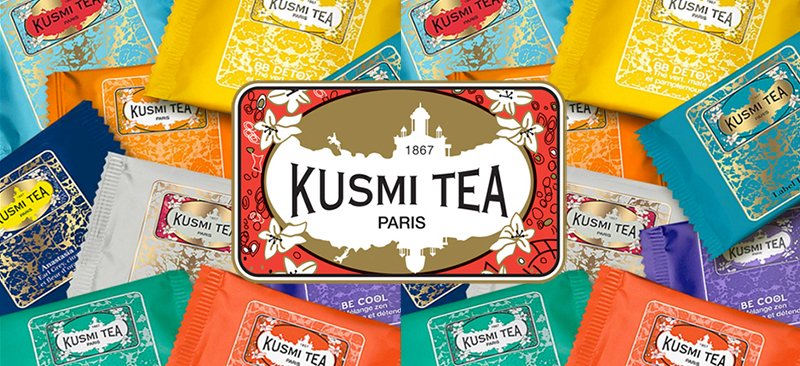 Tea is a pleasure and an apothecary. It is ancient and ever-evolving. It may be the one thing that unifies disparate cultures. Chelsea Market Baskets is  delighted to present Kusmi Tea as May's Product of the Month (though we host tastings every month!)
For 150 years, Kusmi Tea has crafted over 70 varieties – black, green, red and herbal infusions – from whole leaves and extracts sourced  from around the world. Founded in 1867 as the T.M. Kousmichoff Tea House in St. Petersburg, the blended teas produced in the small shop became a favorite of the Romanovs.
In 1917, the family fled the Revolution and set up shop in Paris where it thrived as a merchant and importer until World War II weakened the business beyond rehabilitation. The third generation of the Kousmichoff family sold the business in 1972.
The historic brand was reborn in 2003 under the Groupe Orientis, originally a coffee and cocoa merchant, which has modernized the brand while maintaining the secret Kousmichoff recipes. Kusmi Tea has thrived in its second incarnation, which introduced LOV, an organic line that is presented in clean primary-colored tins; far from the Baroque flourishes of the traditional line.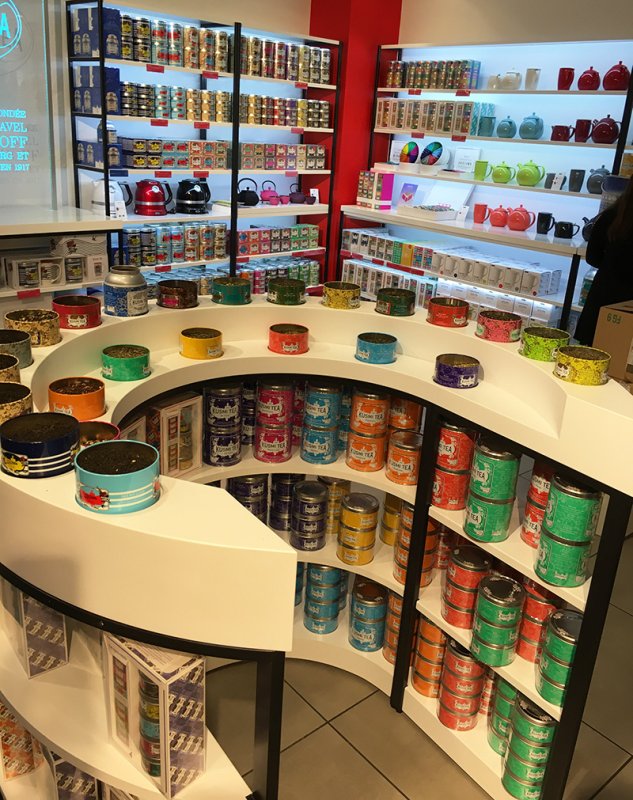 The story comes full circle with the openings of Kusmi stores and teahouses, which have reestablished Kusmi as a luxury brand. In Paris, Kusmi has a strong retail presence, above is the interior of the beautiful Paris store. Kusmi is giving the traditional Parisian tea brands some competition.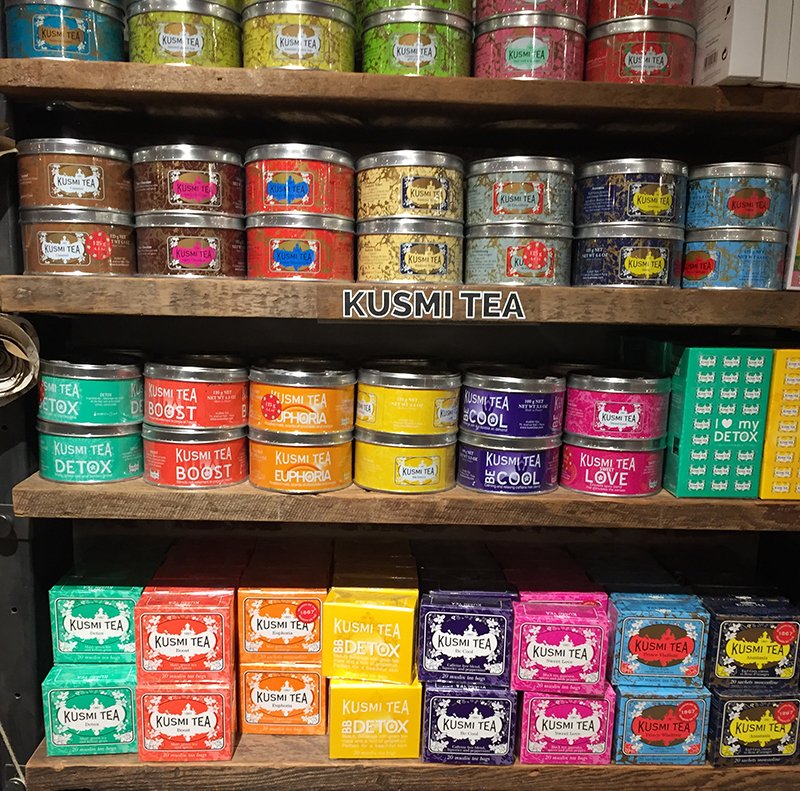 At our retail store in Chelsea Market, the most popular flavor is the BB Detox, a light green tea with hints of citrus that may be enjoyed hot or iced. Paris Match reported that the tea was excellent for the complexion and when it comes to all things beauty, we trust the French.
Our Kusmi offerings are available loose in tins and boxes of individually packaged tea bags. In addition, Kusmi offers mousseline sachets, which allow tea lovers the option to fill their own sachets at home; coupled with a tin or two, the box of filters makes a lovely host or shower gift.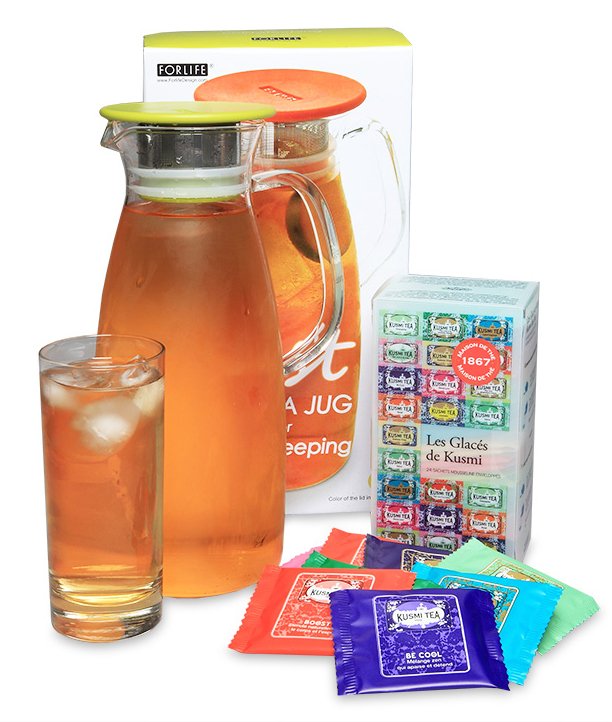 Online we offer a number of Kusmi Tea Products and we incorporate the organic LOV line into various gifts. The warmer months are perfect for specially blended light and flavorful iced tea. A popular summer item for us for many years is our Kusmi Iced Tea Gift Kit or Les Glacés de Kusmi which reflects the Russian brand's deep historical ties to France.
Kusmi may be enjoyed hot or iced as a daily tonic or as the guest of honor at the ceremony that is Afternoon Tea.  In Notes from the Underground, Dostoyevsky wrote, "I say that the world may go to pot for me so long as I always get my tea." It may well have been T.M. Kousmichoff's blends about which he felt so strongly.