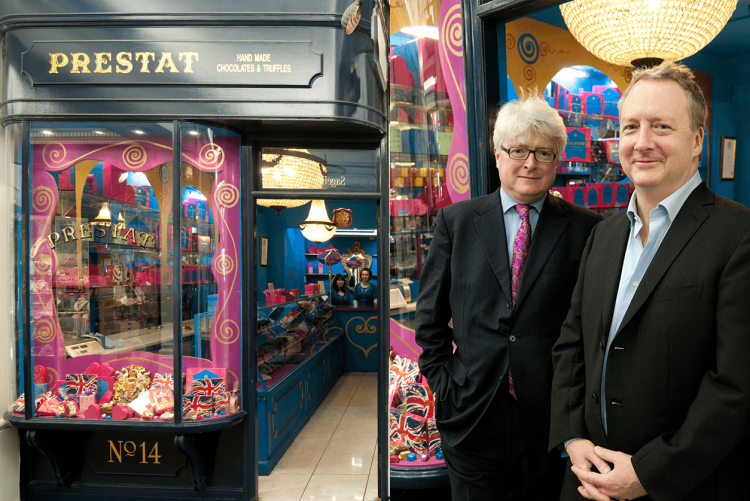 Chelsea Market Baskets has imported Prestat Chocolates from London since 2012. We sell their products in our store, online and also offer them for resale. An old company with a long tradition and a shop off Piccadilly, the company was purchased by two brothers in 1998. They have worked very effectively to fortify the brand with quality, innovation and distinctive packaging. There is a long tradition of chocolate from England and often from London, some coming from carriage trade stores, like Fortnum and Mason, which is similar to a high-end department store in the US. In many cases the company and the store have the endorsement of the Queen or a Royal Warrant. Prestat has for many years supplied chocolates to the British royal family and in 1975 it was granted a Royal Warrant as Purveyors of Chocolates to Her Majesty The Queen. Prestat has a Royal Warrant, which does help to grow the business and is shown on every box (you can see it on the blue box below). I contend though that Prestat has grown tremendously based on the work of Nick Crean and Bill Keeling, step-brothers who work together on the many facets of building the Prestat brand.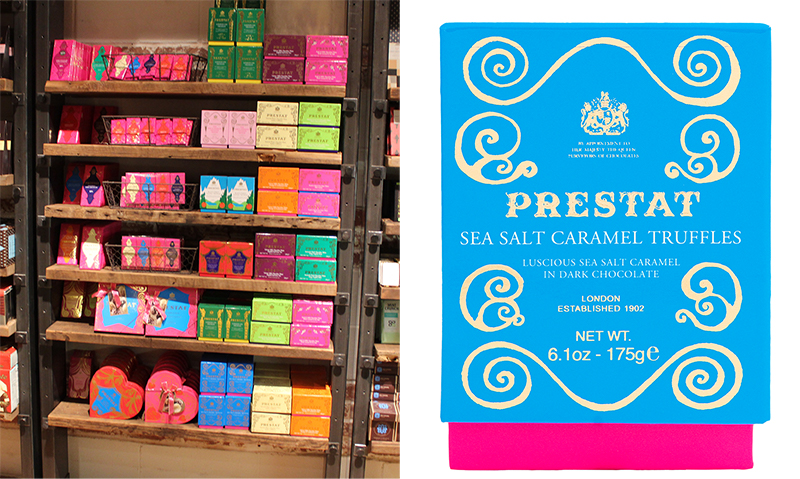 Nick and Bill remember from their childhood visiting the shop in the Princess Arcade in West End of London, and knew the brand. Prior to owning the company, Nick was an advertising executive and Bill was a journalist, having covered Africa for The Financial Times. Working off their prior experiences, and with a sense of adventure, they bought the brand and jumped into this new endeavor. At the same time, Prestat was similar to many brands, co-packed or made by another company that just does the manufacturing. In addition, we like to share the story of the brand and how their product is produced. After buying the company and growing Prestat significantly, they also bought the company that have been producing the product for them. This allows Presat to better guarantee the quality and easily develop new products. I have visited their facility which does make a tremendous quantity of champagne truffes for Prestat as well as private label them for many other well known London retailers. They also relied on one of Nick's childhood friends, Kitty Arden to design the colorful whimsically packaging which has helped to set them apart marketing wise.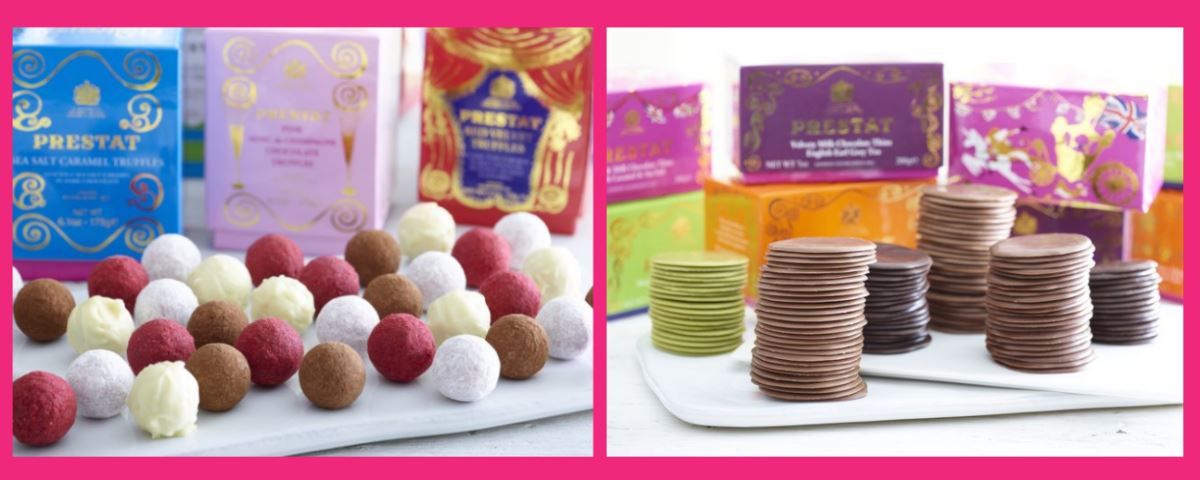 Whether it is Valentine's Day, Easter, Mother's Day or simply everyday- Prestat is a great gift. Over the last few years they experimented and introduced many new flavors to stay current and relevant in the burgeoning chocolate revolution. They have been innovative by combining flavors of teas with chocolate, and created products such as Prestat Milk Chocolate With Earl Grey Tea Thins, Prestat Matcha Green Tea Thins and Prestat Orange & Cardamom Chai Thins. They also created new flavors of truffles such as Red Velvet Truffles, based on the American Red Velvet Cake, Black Forest Cake Truffles, based on German Black Forest Cake and most recently Yuzu Sake Truffles that feature the taste of Japan with the flavors of citrus yuzu fruit and sake.
It has been fun to watch the brand evolve with new products and flavors, having most recently won a Great Taste Award in the UK for the Yuzu Sake Truffles. We're proud to import Prestat and bring their luxurious creations to customers in the US. We are always happy to have owners Nick and Bill in our store educating our staff and customers on their insight into chocolate and their products. The popularity and success of Prestat can be attributed to many factors. They are not resting on their laurels, but they are creating innovative chocolate products that taste good.