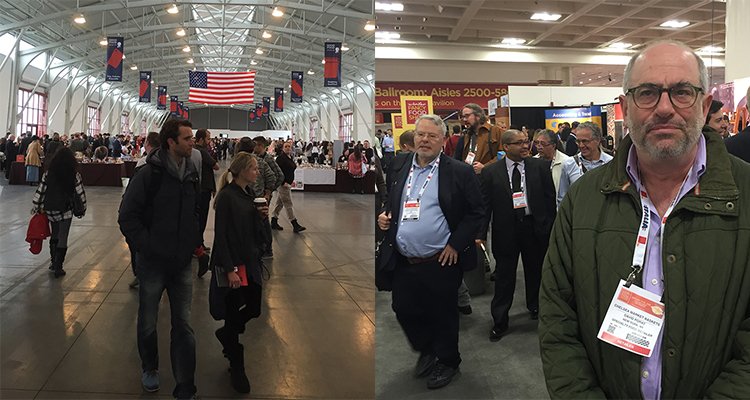 Having recently gotten through our 19th Holiday Season, with good results, we are now looking for new tastes, new ideas, and new horizons. I like to think of our business as evolving within the industry and supporting new companies. Having just come back from the Winter Fancy Food Show in San Francisco and going to the International Confection Show (ISM or the world's largest trade show for sweets and snacks) in Cologne next weekend. It is the season to hunt for new stuff. Yes, an exciting part of the job but finding that new item involves more than finding the newest idea to tickle someone's fancy. I like to think of it as curating or figuring out how something fits into what we do, and that it represents what is new on the market, as well as something I think our customers would like. In considering a new product, I also have to consider working with a new company that may not have the logistics in place to support a growing business.
The Fancy Food show has been going for a very long time and includes many companies who own space in the show, or seem to have the same booth in the same space with a new product or two, this interests me less than discovering a new vendor. In addition, there are a lot of companies that are producing crunchy salty items, that may play a healthy angle and are vying for the Whole Foods snack food category. Some of these companies come to market with a good amount of venture capital and have a good bit of presence at the show, and are often based on the west coast. There are also many small companies that may be doing something very similar to a large company and trying to buy into as established product market.
Sorting this all out and coming up with a few new items is challenging. There is a new smaller show that takes place prior to the much larger industry show and is by invitation only  for the exhibiting companies. The show is called the Good Food Mercantile and was inspiring to visit and made my job a little easier. Some of the products that we picked up from this show include: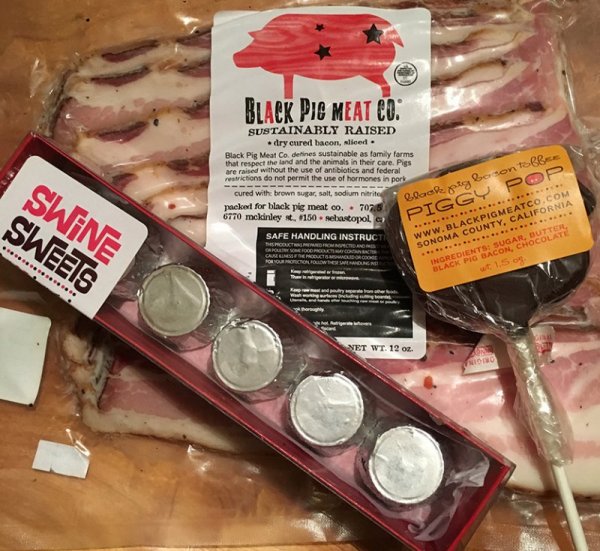 Black Pig Meat Co Swine Sweets or basically a peanut butter cup within good chocolate and their bacon along with a Piggy Pop, or the former less the peanuts and on a stick!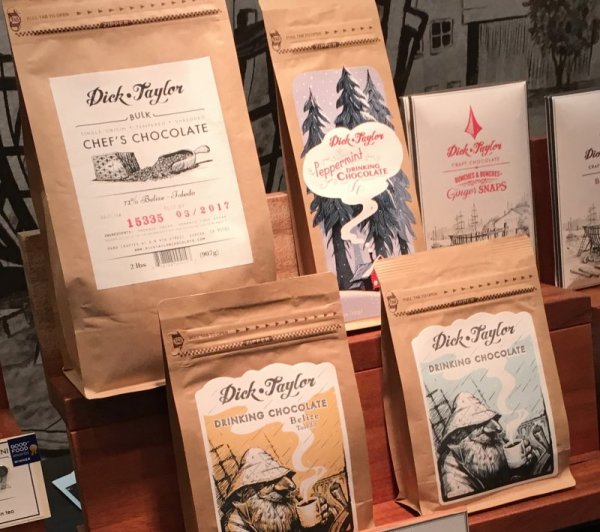 Dick Taylor Craft Chocolates, a Northern California based company that make great bean-to-bar chocolate and in fact won a Good Food Award last weekend for their Bolivia Limited Edition Bar.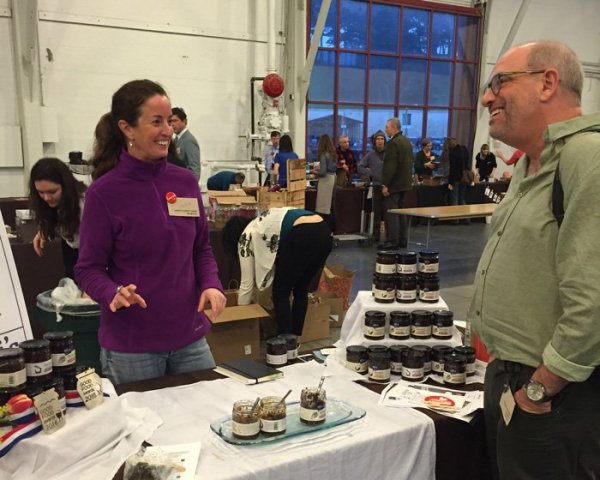 Mimi's Onion Jam and Radicchio Jam, is a very small company where the proprietor still has a day job but makes some very tasty savory conserves which are sold very little on the east coast.
At the bigger Fancy Food Show, some new products that I brought back include: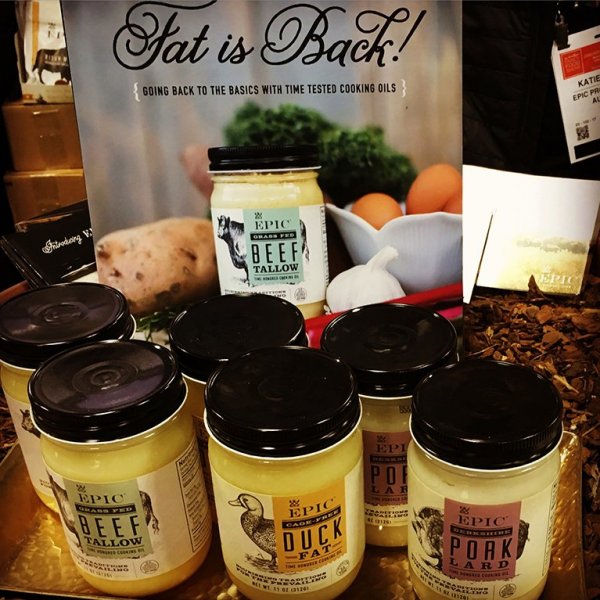 Epic Animal Oils also known as fat, are created from a Texas based company that also makes meat-based snack bars. We expect them soon on our floor and are Beef Tallow, Pork Lard and Duck Fat. They come with a recipes brochure to make a pie crust, a biscuit or often celebrated Duck Fat Fries.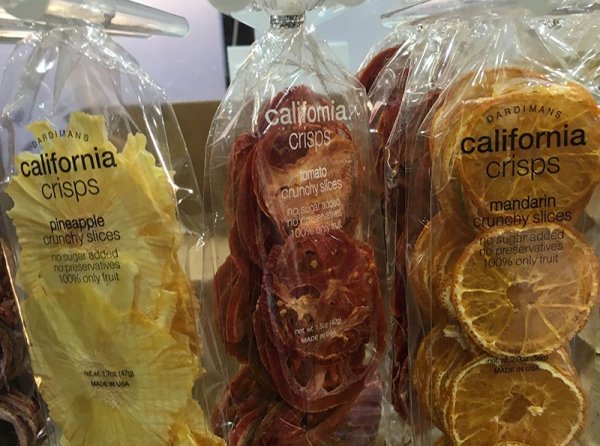 California Crisps or dehydrated fruits that have no additives and are an attractive and healthy snack along with pristine lollipops that encases them in Beet Sugar.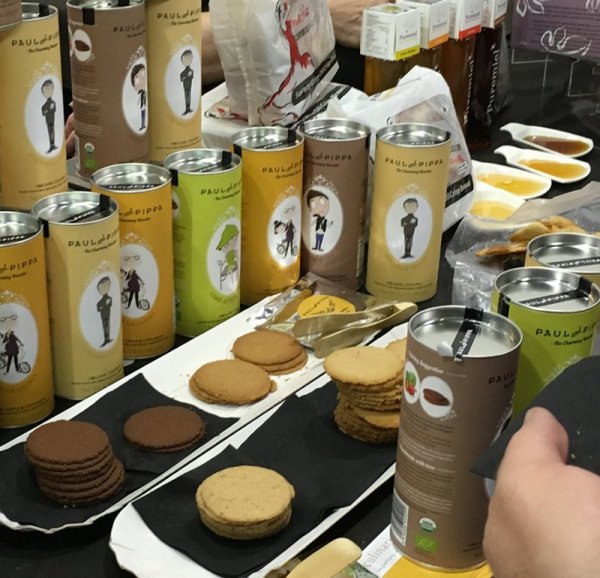 Paul and Pippa Cookies – very thin cookies from Barcelona imported by Culinary Collective that include flavors like Lime after Time. All their cookies are made with Organic Extra Virgin Olive Oil.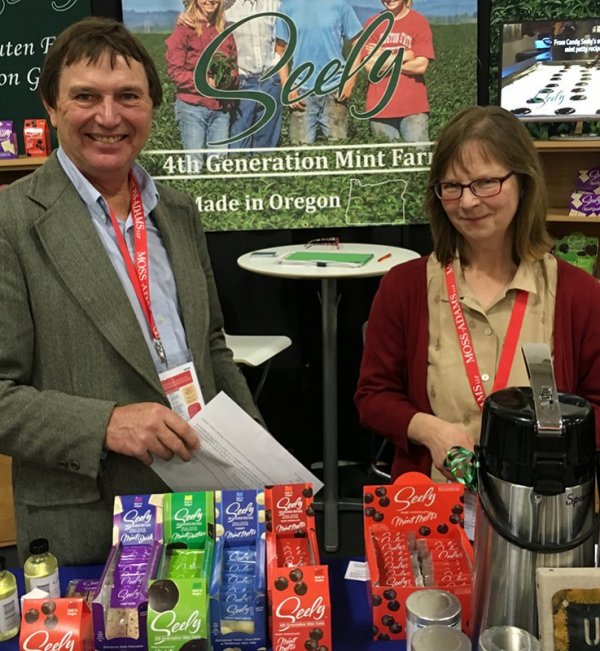 Seely Mint Products from Oregon, as you may know we import Summerdown Mints from England and I hesitated on this but the Seely's are 4th generation mint farmers from Oregon who also make chocolate mints and mint and spearmint candy canes. Much of the mint product on the market today is flavored with synthetic mint but Seely and Summerdown only grow and use the real thing!
We enjoy making our store a laboratory where we can test new products which puts us into a good position to incorporate them into a gift that you might send next Christmas or better yet receive!