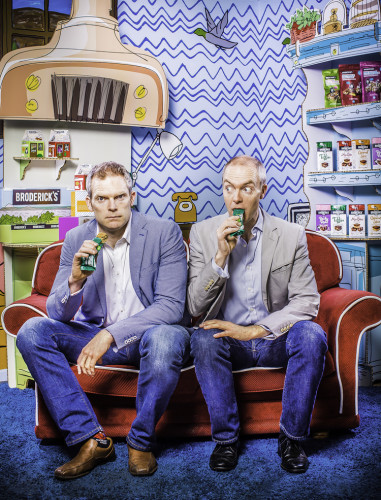 By Nicole, CMB Employee
Barry & Bernard Broderick are brothers. Raised in the wild rolling hills of Ireland, they're a couple of cake crafting connoisseurs who started the Broderick's company under the watchful eye of their mother Ina. When these two eejits aren't arguing, they are dreaming up fantastic new products to add to their ever-growing roster of scrumptious cakes and sweet things.

A family business based in Dublin, Broderick's has been crafting cake bars since 2010. CMB owner David found them on an overseas trip and immediately set out to get them into our store. As they like to say "As individuals they are completely useless. But together, they are a warm beacon of light in a dark and gloomy oven. They are the Cake Crusaders." – To see the brother's true sense of humor, check out their website for a true interactive experience (one of my personal favorite websites!)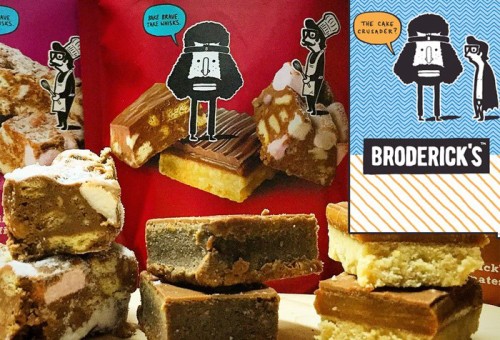 Broderick's make what in Britain are called tray bakes or similar to an oatmeal flapjack bars, somewhat the ancestor of the Kind Snack Bar. These are a variation of the American brownie, but flavored like a cookie. With varieties like Rocky Road, Tiffin, Nevin and Caramel Square, they are cut and wrapped like brownies. The packaging includes fun cartoons of the two feuding brothers with their dry Irish sense of humor (Bake Brave, Take Whisks). Made also by hand with all natural ingredients.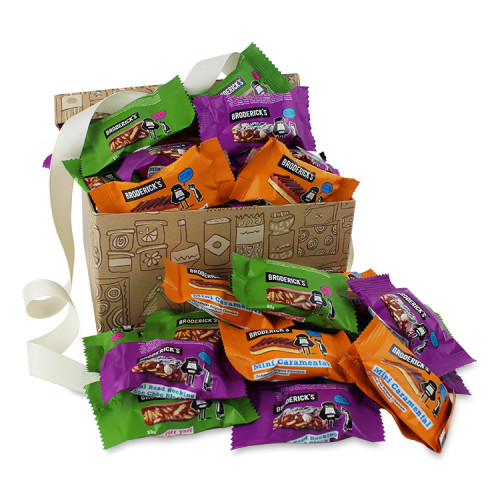 Products are available in different flavors and packaging. Through January receive 20% OFF (offer online only)
Rocky Road Mini Bites Pouch (2 pack) $12.00
Tiff Toff Biscuit Cake Mini Bites Pouch (2 pack) $12.00
Caramel Shortbread Mini Bites Pouch (2 pack) $12.00
Bungalow Selection Box $6.50
Selection Snack Box (50 pk)- $39.00
More available in our store