Recipe by Nicole, Employee at CMB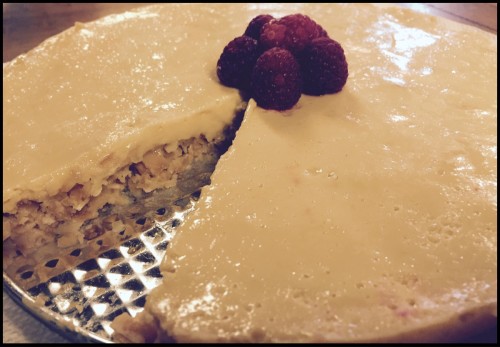 Key lime pie is one of my favorite treats. Fabulously easy and a summertime favorite! True Key lime pies are never green and are always made with sweetened condensed milk, never milk. That is because milk was unavailable in the Florida Keys until the 1930s.  And after much debate the Key Lime Pie was made Florida's official pie in 2006. So let's take a trip to Key West, Florida in our own kitchen!
Preparation Time: 35 minutes
Ingredients
For Crust:
3 Bags of Dang Coconut Chips ($4.95)
6tbs of unsalted butter
For filling:
1 (14-ounce) can sweetened condensed milk
5 large egg yolks
1/2 cup lime juice- I prefer fresh lime juice but bottled will work.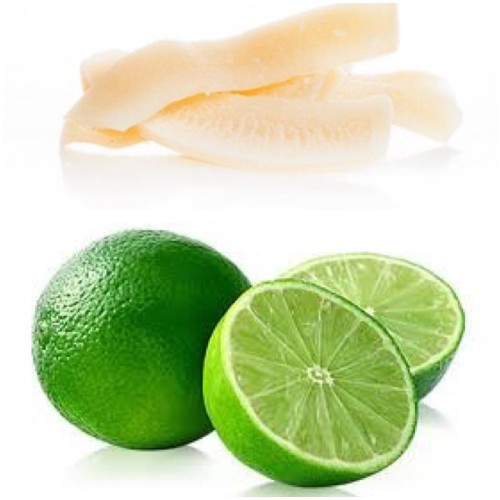 Directions
Make crust:
Preheat oven to 350°F.
Crush coconut chips into small pieces. (I used a small mug to do this)
Melt butter in a small bowl in the microwave for 20 second, or until melted
Mix the coconut and butter till you have a paste like texture.
Spoon the mix into a 9" pie pan, I used a spring form pan so I could see the layers.
Place in the oven for 10 minutes, I would recommend to place pie dish on a baking tray- just in case there is any leakage (less cleanup later and easier to handle)
Remove from the oven and cool in pie plate on a rack. Leave oven on.
Make filling and bake pie:
Whisk together condensed milk and yolks in a bowl until combined well.
Add juice and whisk until combined well (mixture will thicken slightly).
Pour filling into crust and bake in middle of oven 15 minutes.
Cool pie completely on rack (filling will set as it cools), then chill, covered, at least 8 hours.
Make topping:
Just before serving, beat cream in a bowl with an electric mixer until it just holds stiff peaks. Serve pie topped with cream.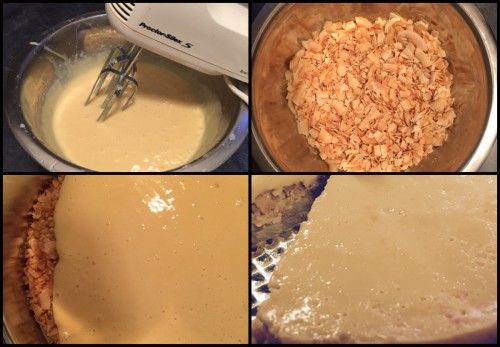 Editor's Note:
Dang Foods is a family run snack company that runs on love and coconuts. Dang Toasted Coconut Chips take mature coconuts, slice out the nutritious copra (coconut meat), then are toasted to perfection. The toasting process brings out the natural sweet, buttery taste of coconut and gives it a satisfying crunch. They are a healthy snack and a great topping for ice cream, yogurt, and salads.