Recipe by Nicole, CMB Employee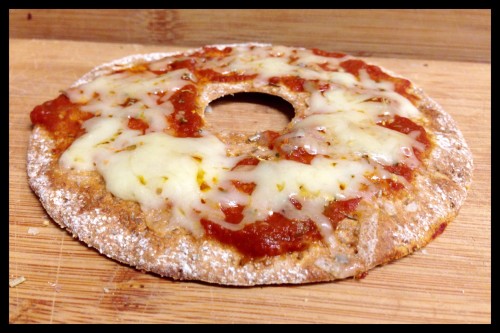 Who doesn't love pizza? I can remember coming home after school and making pizza bagels in the microwave (only kitchen appliance I was able to use until my parents came home). One of the things I always did was take out the "guts" of the bagel. Yes, I know…."That is the best part," but I hated all the dough. The first time I saw and tasted Peter's Yard Crisps, I immediately had memories of making pizza bagels as a child. I am not sure if it is the circle shape, the hole in the center or the crunch you get when you take a bite, but I can bet it will be love at first bite.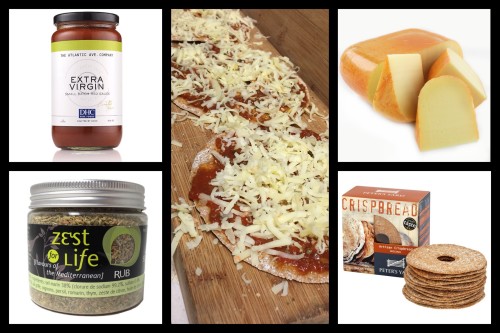 Preparation Time: 25 minutes
Ingredients:
Directions:
Preheat toaster oven to 225 degrees F. Line a baking sheet with parchment paper. (less cleanup for later). (Note: I recommend using a toaster over however a microwave can be used as well.)
Grate the cheese into a bowl and leave at room temp.
Arrange crispbread on prepared baking sheet. Spoon a thin layer of red sauce over each crispbread.
Sprinkle a pinch of Zest for Life Rub over the sauce and then top each crispbread with cheese. Don't worry about avoiding the hole- when you pick them up and put them on sheet the cheese will fall off.
Place baking sheet into the toaster oven (or conventional oven/microwave).
Toast for about 4-6 minutes or until cheese melts.
Enjoy!! But beware, you cannot just eat one.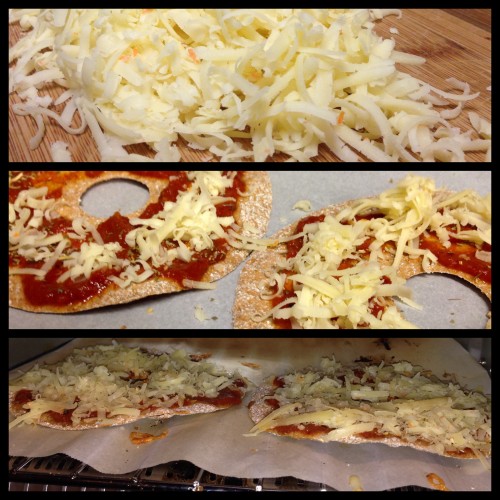 Editors Note:
Peter's Yard is an artisan Swedish bakery based in Edinburgh. Skilled craft bakers make this traditional crispbread in the UK using a recipe selected by Peter himself. The all-natural, simple ingredients comprise naturally fermenting sourdough, fresh milk, Shipton Mill flour, salt and honey. These thin, crispy rye crackers are the perfect host to smoked salmon, artisanal cheese and any number of sweet and savory toppings.