Written by Emily, CMB Employee & Cheese Enthusiast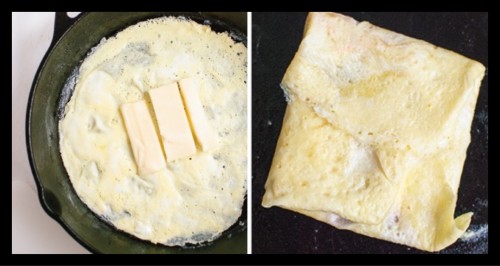 It is absolutely undoubtedly undeniable that Green Hill is my favorite cheese. I can feel my taste buds do an appreciative jig when they absorb this camembert-style's notes of grass, sweet cream, and earth. It melts upon contact. The thin bloomy rind whispers flavors of mushrooms and southern Magnolias, the succulent cream center sneaking up to expose a sweetness like honey and a grass that has been happily grazed by Monarchs in flight.
Green Hill, made by Sweet Grass Dairy based in Thomasville, Georgia is a beautifully simple cheese. Cheesemakers Al and Desiree Whener are the first in the country (back in 2000) to have used the rotational grazing method for cattle, meaning that every 12 hours the cows are moved into greener pastures (literally) for the purpose of fresh feed and to prevent completely demolishing all resources in one specific area. Green Hill was specifically produced to showcase the flavors of the grasses in the Georgian countryside, which is why the terroir of this cheese tells the story of the grass and the cow and the barn and the sun-blushed pasture.
The only thing that has ever gotten me to physically leap out of bed in the morning is knowing that this cheese is in my fridge and ready to be eaten on an English muffin toasted golden with eggs scrambled with a heaping (seriously ridiculous) amount of butter. The marriage is perfect.
Ingredients:
3 tbsp butter
1/4 lb of Green Hill Cheese ($14.50 per pound)
2 large eggs
1 English Muffin
pinch salt
pinch pepper
Directions:
Butter (melt over low heat…and use a lot of it)
In the frying pan, two eggs. Crack. Crack. Break the yolks. Scramble. Scramble until eggs are almost cooked
Add 5 (or 12) thickly cut pieces of Green Hill (it's totally ok if you use half the wheel….I won't judge)
Let melt over very low heat into the eggs
Put a heaping mess of it onto an English muffin
A sprinkle of salt here, a sprinkle of pepper there
Enjoy!
Your life will change in the sense that you will, from now on, leap out of bed in the morning when there is Green Hill sitting under awful fluorescent fridge lighting and you will thank me and this blog post and the serendipitous moment that you discovered Green Hill cheese. I am sorry (no I'm not) and you are welcome.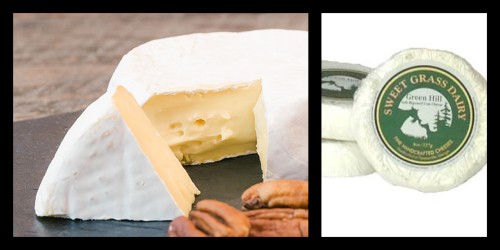 Come into our store and ask Emily for a sample of one of her many favorite cheeses.
Editor's Note:
Green Hill is a pasteurized cow's milk, soft-ripened cheese produced by Sweet Grass Dairy in Georgia, United States. It is individually handmade and ripened for two weeks for the cheese to develop a buttery flavour, silky texture and thin bloomy rind. To eat the cheese, let it warm up to room temperature. This will soften the gooey paste and allow the cheese's natural flavours to shine through. Then drizzle some honey over it and serve with some fruits, nuts or crunch French bread. Pair it with a Champagne or sparkling wine. Beer lovers could go for Belgian Trippel ale as well. Green Hill is an eight-time winner at the American Cheese Society Annual Conference.