Original recipe was posted on GranLuchito.com. Thank you to Fergus and our friends at Gran Luchito for sharing their recipe with us.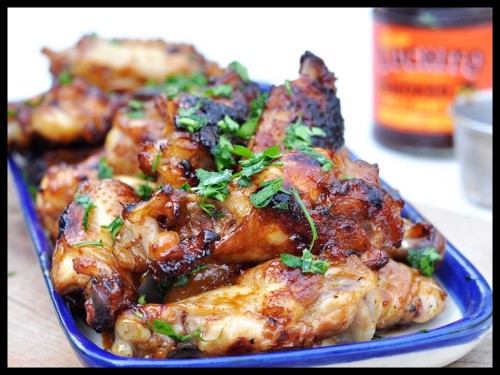 You've simply got to try this recipe if you've got our smoked chili honey. The sweetness of the honey combines perfectly with the salty umami from the soy. Whether you're barbecuing or just cooking them up in a griddle pan, this is a simple crowd-pleaser that will work every time.
Preparation Time: 24 hours
Ingredients:
20 Chicken wings
3 tbsp Gran Luchito Smoked Chilli Honey ($10.95)
4 Spring onions (finely sliced)
1/4 cup Fresh ginger (grated)
2 tbsp Soy sauce (use 1:1 with fish sauce for an interesting twist)
Handful fresh thyme (picked & chopped)
Olive oil
Pinch of Salt & pepper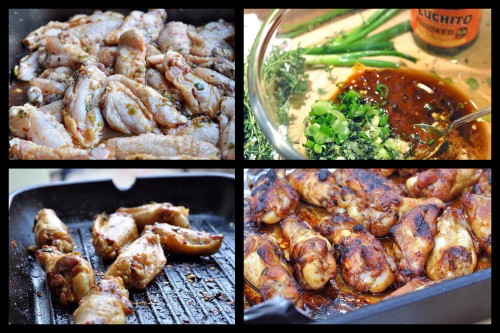 Directions:
The key here is to leave the wings marinating long enough for it to make a real difference. 24 hours is ideal if possible.
In a large bowl, combine the smoked chili honey, spring onions, ginger, soy sauce (& fish sauce if using it), thyme, salt & pepper. Add a splash of hot water to loosen the marinade a little.
Before you add the chicken wings, you'll need to cut them along the joint to separate each wing into 2 pieces. This will make eating them much easier and enjoyable later on.
Add the wing pieces and cover with the marinade. Leave in the fridge over night.
When ready to cook, pre-heat your oven to 200C. On the hob, heat a griddle pan until it's very hot. No need to oil it. (Or if using a bbq, get it nice and hot).
Add the chicken wings (you'll probably have to do this in batches) and leave to get some good color/caramelization before you move them around (take care not to burn though!). They should be in the griddle for about 15 minutes.
Brush with the marinade as you go along to add more flavour.
Once crispy, throw them on a baking tray, brush with marinade again, and put in the oven to cook through. Cut open a large, most-recently cooked wing to test if cooked (they should be in the oven for about 15 minutes).
Serve on a big plate and enjoy!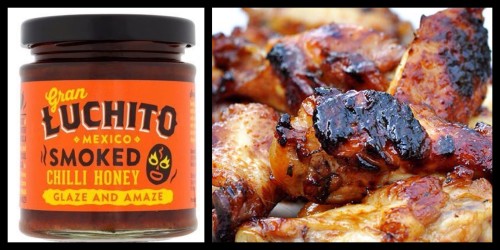 Editor's Note:
Gran Luchito products are imported from Oaxaca Mexico via England to Chelsea Market Baskets.  The products include a Paste, a Mayo and Honey all using a very special Smoked Chili that Fergus, the creator found in his travels in Mexico a few years ago and created the company which mean big little warrior in Spanish. Other products from Gran Luchito, including their new Chilli Ketchup, available online and in our store.