Written by David Porat, Owner- Recently back from some more travels in pursuit of finding great items to include in our store and gift baskets.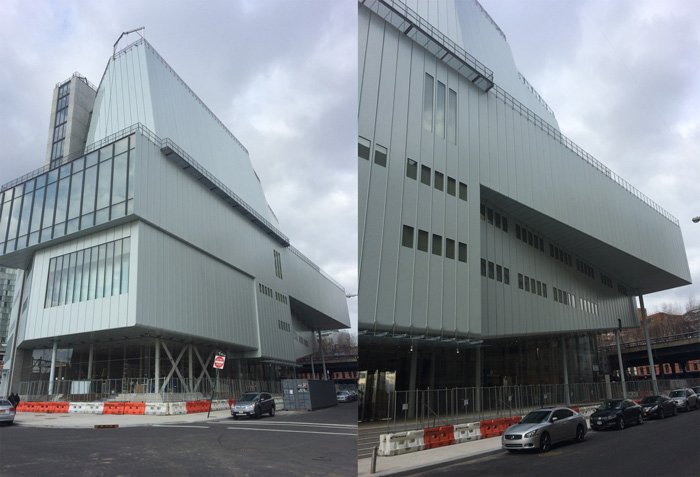 I just arrived back from my annual trip to China for baskets, and the neighborhood has changed. The Whitney Museum opened May 1st and is an exciting edition to our neighborhood. When I began here in 1997, I would have never guessed that a major museum could open 3 blocks from what was a pretty dreary section of town that had a good bit of vacant space and noir sensibility, euphemistically.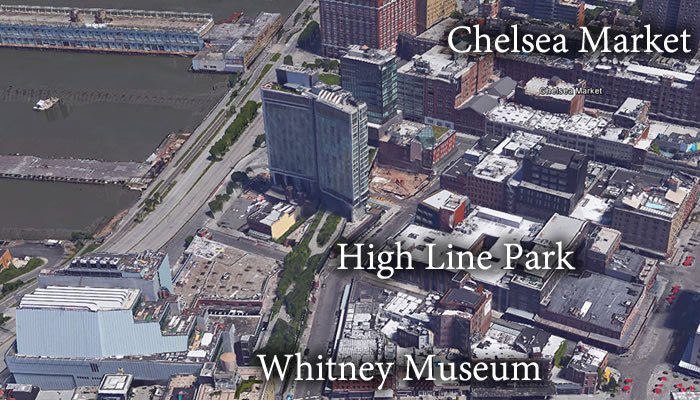 Photo Credit: Google Earth
I started in Chelsea Market by selling high-end cookies – biscuits and shortbread amongst other stuff, once home and the birth place to the Oreo Cookie. "The neighborhood is peripheral" as Irwin Cohen said, the creator of Chelsea Market, it neighbors low income housing and that would never change. And first the High Line, our local elevated park which transformed our environs, and now the Whitney, which will draw locals and tourists from all over to our blossoming neighborhood. My good friends Laura Skoler and Steve Shane have known me from well before Chelsea Market, and are both contemporary art lovers, visited the Whitney in April and shared their impressions.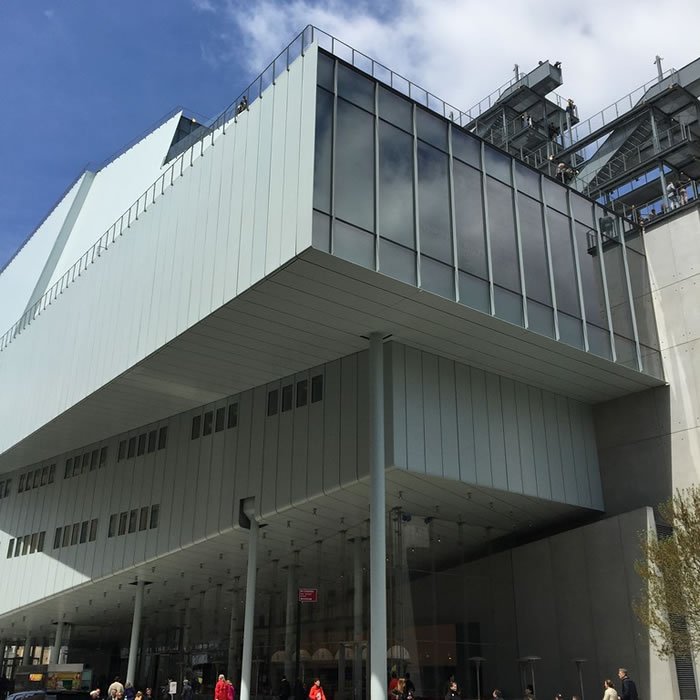 Laura's first impression was "the prompt, friendly organization upon entering the stunning new Whiney elegantly and practically designed by architect Renzo Piano." Once in the museum, she found it easy to move from floor to floor, however, stating, "the walls were white, grey, black and blue – my least favorite colors were the dark blue and black, "but the pale, practical floors throughout were elegant, and the colorful Mary Hellman chairs were a delight on the a terrace" She was especially excited that "there was art displayed that some of us had never seen. The disappointment came back to the entrance floor which did not have much personality including the book/gift shop- both lacking the excitement of the rest of the Whitney. After this dynamic opening, we all wait for exhibitions to match the elegance of the architecture!"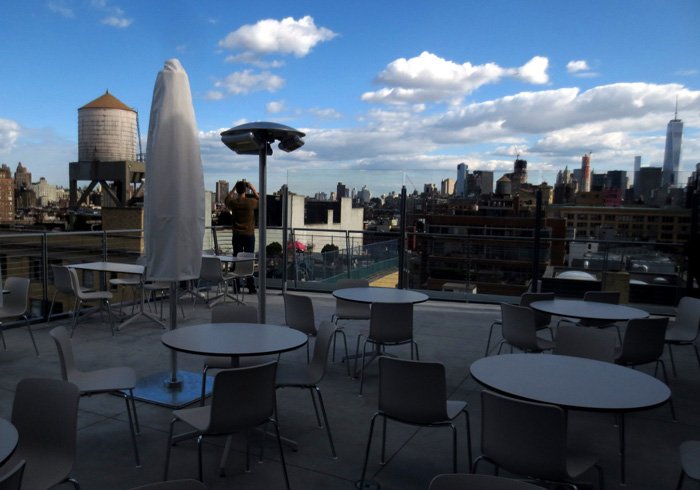 Steve said, "It was extremely exciting to visit the new Whitney Museum in the Meat Packing District. It is magnificent and huge. Very pleasant to walk through. Outdoor terraces on every floor. Bravo Whitney Museum of American Art!" Adding, it is "a historic moment, besides shopping and walking on the High Line, we can now go to a fantastic American art museum."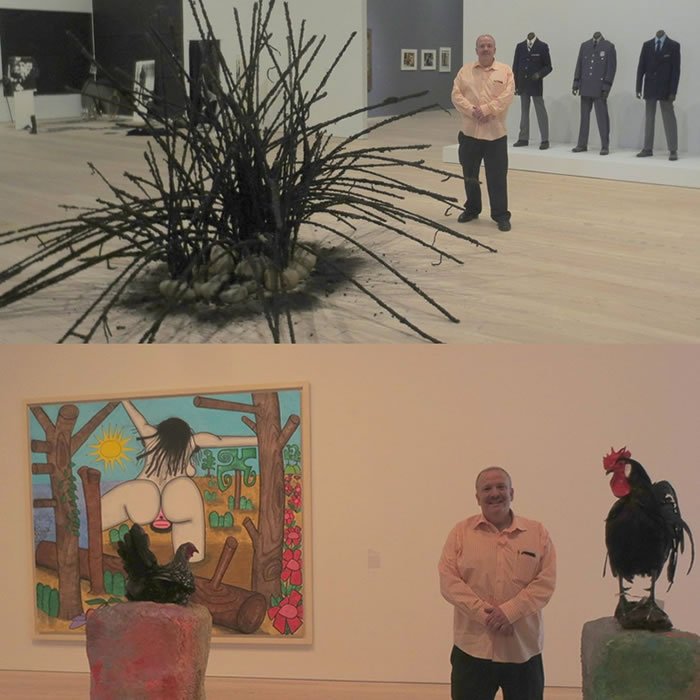 Some of his favorite art within the museum include the juxtaposition of Fred Wilson, David Hammons,Carroll Dunham and Rachel Harrison. (Respectfully shown above in that order- with Steve Shane)
I look forward to visiting and now have less of an excuse not to find my way to one of the great museums in New York City. We will encourage the employees take in the museum during some excused time off after Mother's Day. So next time you visit Chelsea Market Baskets or our inspiring city, make some time to visit the new museum that is just a few blocks away!