It seems like cider is popping up everywhere lately. The nuances of new quality ciders on the market are taking the flavor experience way past too-sweet Woodchuck to a new, sophisticated place. Given its fresh taste and gluten free status, cider is asserting itself as the new beer. Here's a field guide to our store's selection of ciders from around the globe.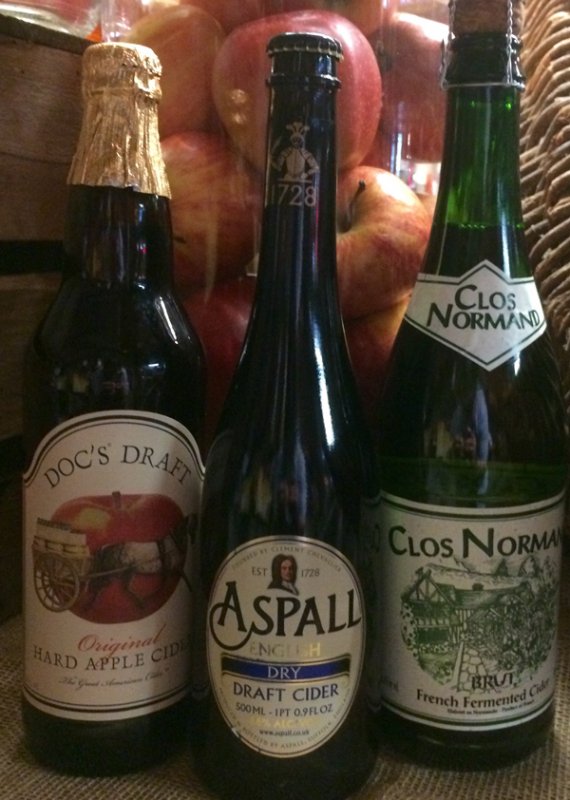 Clos Normand Brut French Fermented Cider, $10
From the ample hills of Normandy comes the complex French country cider Clos Normand. With a bit more carbonation than most ciders, this cork-top bottle cleanses the palate with each sip which allows it to pair beautifully with most foods. Its flavor is the perfect balance of sweet, tart, and farmhouse funk. At a modest $10, this one is not to be missed!
Doc's Draft Original Hard Apple Cider, $6
Hailing from Warwick Valley right here in New York, this cider is semi-dry and wonderfully effervescent. The aroma and flavor are very fruit forward and deliver the fresh, crisp taste of their orchard's apples. We love the refreshing apple flavor that's not too sweet. Try it with our New York state cheeses, like the Hawthorne Valley Cheddar.
Aspall English Dry Cider, $9.95
In the long-standing tradition of dry English ciders, this classic representation has been produced the same way since 1728. The driest of the bunch, this cider is quite tart and has a dry bite on the finish. It pairs perfectly with strong English meat dishes and cheeses.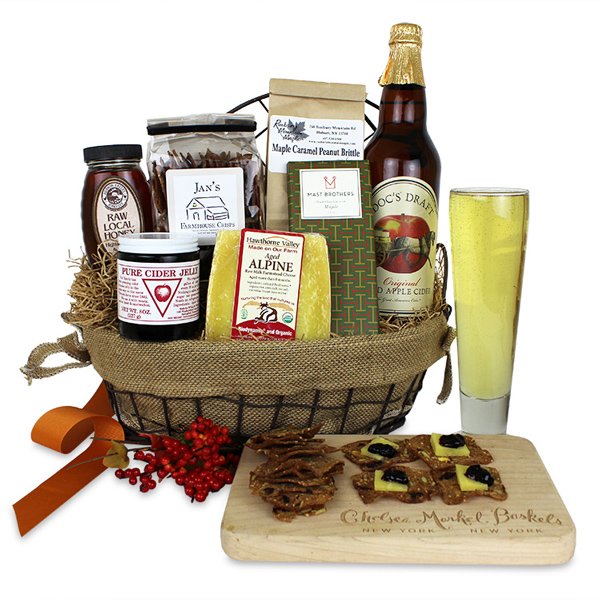 To share your new found love of cider with your loved ones, why not send them a cider basket? Our NY Cider Harvest Basket delivers the tastes of New York's fall apple crop with cider, cider jelly, farmhouse specialty foods, and more.
We hope this short introduction will encourage you to go out and try some cider while the season is here. As always, please make sure to enjoy your liquid apples responsibly. Happy Cider Season!