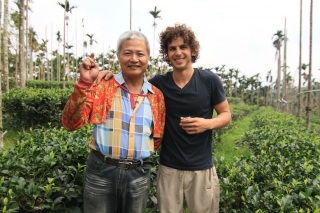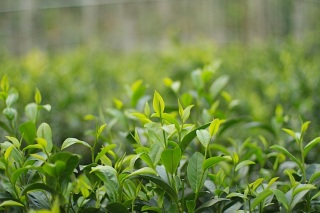 Who doesn't love a good story?
At CMB, we first and foremost look for products that taste wonderful (if it's supposed to be eaten, of course!) and a close second criterion for our buying team is the story behind an item. Luckily, in the world of artisan and small-batch producers, there are lots of backstories to hear and appreciate, but recently, David was approached in the store by a brand-new purveyor with a great story, a great product, and, oh by the way, he's our neighbor in the West Village and we would be his very first wholesale customer! What struck David in his initial meeting with Everlasting Teas co-founder Sammy Levine was the quest for better health, purer tea, an adventurous spirit, and concern for the well-being of others that Sammy espoused in his business. What began as "doctor's orders" has morphed into a sustainable, responsible tea company, and CMB couldn't be happier to introduce our newest vendor: Everlasting Teas!
It's a story set in an exotic locale, there's a mission encouraged by family, and it ends happily ever after: all the components are there for a wonderful tale, but Sammy says it best, so in his own words:
Technically speaking, Everlasting Teas the company was launched on January 1st, 2013, but the foundation of Everlasting Teas began to grow roots long before then. Growing up in Florida, I only knew tea as a can of Nestea or maybe even a tea bag of sorts. That was about to change. My father worked midnight shifts as a water plant operator. This basically means little sleep, lots of stress, and large amounts of coffee on the go, usually with sugar. One night after a 12AM – 12PM shift, he decided on meeting a friend for lunch, but not before drinking a cup of his usual coffee.  A few hours later, he was in ICU under strict observation with a heart rate over 160 beats per minute. That was the wake up call. Although my dad had a strong spiritual life, there was still aspects of life that needed improvement. So from that point on, he began to search alternatives to coffee, while at the same time began to learn how to slow down, relax, and enjoy each moment.He continued to do research and soon discovered the benefits of "real" loose leaf tea and the surrounding peaceful culture of brewing and drinking tea.In his own words, "I learned to sip life instead of gulp it."
As I got older and moved away to New York City, I learned to appreciate my dad's approach on life and I saw how tea played a role in his transformation. And it wasn't only me, but also my two brothers.
So though far away, we wanted to bring what our dad taught us into the places where we now reside. This is why we started Everlasting Teas. It is a way for us to share some of the world's best teas with the hope that people can find a place wherever they live to sit down, enjoy tea, and learn to sip life one cup at a time.
These days, anyone can start a coffee/tea business. There are plenty of middle men out there available to provide you with the necessary tools to launch your own company. Even good tea at that. I have nothing against this, but at the same time, this isn't me. It's about going on an adventure of traveling to another land, connecting with people and continuing to learn as I run a company.
That being said, there are a few points that I believe make Everlasting stand out among the crowd.
We only sell handpicked tea from farms I've personally visited. This way, it gives us a chance to form a relationship with the farmer, and at the same time, it allows us to give you the exact origin of your tea.
We don't carry blends, or add any flavors or scents to the leaves. (This is the dominant feature in the western tea culture as of now).
The complex flavors and aromas come from the careful work of the farmer and the terroir where it was grown. The farmer is an artist. The land is his canvas. The finished product is his masterpiece.
Good tea is like good wine. The price reflects the amount of labor and precision that goes into the tea. That being said, we work hard to keep our range of prices affordable as possible, considering the quality of the teas.
Being so neighborly, Sammy will be demoing Everlasting Teas this Saturday, March 9th, at 11AM at CMB (75 Ninth Avenue). You will have a chance to ask him more about some of the single-origin teas and purchase 2oz bags of Bi Lo Chun ($15), a green tea; 2 oolong options Bao Zhong ($16) and Oriental Beauty ($18); and Ruby 18 ($20), a black tea. We hope to see you very soon at the store- perhaps even this weekend!
Everlasting Green Tea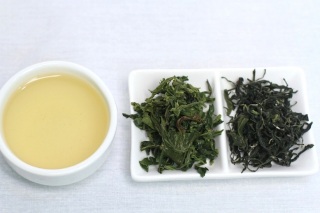 Everlasting Baozhong Tea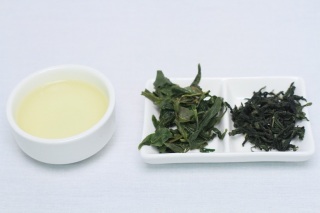 Everlasting Ruby 18 Tea