Since 1990, I have been around the block a few times with the Gift Basket business and people often ask me about what makes a successful gift baskets and how has the business changed in the last few years. In this blog post I have put together some of my ideas on the subject. I have also included images from our new catalog to help illustrate my points.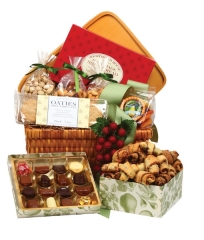 Open and eat is a term used to describe a gift basket that provides instant gratification and does not involve having to think too much (or go to the kitchen and prepare something that might not be in your DNA nor physically located where you got the gift basket). A gift basket is very much about the present's contents and how it is presented. I certainly have lots of ideas about the ingredients and the look and feel, but if there was a golden rule here it would be the satisfaction on treating your taste buds to something you just received and saying WOW that is good. Onto the details!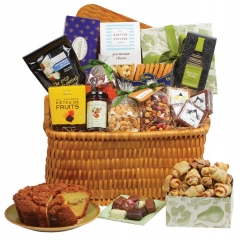 First off, it needs to taste good. Within varying business cycles, it is easy to get caught up in things that do not sell, or you have too much of and say – "oh we can use that in a gift basket." Also product that has a long shelf life is often incorporated which makes the logistics of packing a gift easier and is mighty important in that many are sold in just 2 weeks of the year, thanks to Christmas, but my own experience has told me that long shelf life components do not sell as well, and more popular gifts involve "fresher product." I like to say that we start with what is on the inside and what it is made out of and how it tastes and the real people that make it and work from there. In the gift basket industry, the packaging is always paramount but unfortunately this leads the chief value of what is sold is the packaging and not the food. I particularly think that it is wastefully based on the added packaging that is the basket and much of this is of little value because often it is discarded quickly after receipt of the basket.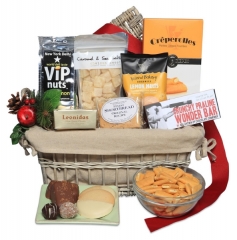 How it began and my passion for food. As a kid I remember enjoy eating, preparing food and shopping for food, before it became popular as it is today. I was also as a kid who liked making things and my favorite class was art. My first job was in a bakery and I have worked in many jobs in food service, but after graduating with a degree in Psychology, I went on to work at Bloomingdale's in the executive training program where my assignments touched on specialty food areas. I then went on to work at Macy's in the corporate buying office, and one day my boss said he wanted me to be in charge of food and gift baskets. I had mixed feelings because my interest and avocation was food and was not sure whether they could get combined comfortably with my vocation. I did not have a choice and I was responsible to coordinate 40,000 units done by different fulfillment houses around the USA. I did manage to get the program running well and after a bit over 3 years left to start my own business in 1993 which was wholesaling and marketing of specialty food and gift baskets. After about 3 years of that, I met Irwin Cohen in 1996 and was talked into going back into the retail arena, hence the beginning of Chelsea Market Baskets in the beginning of 1997.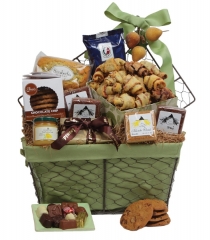 The Gift Basket business is a tough business that you work hard to make look easy. Finding the components, the container, the labor, the packing supplies, the right gift card and have them all come together and get carefully packed at the right time is no easy feat, and then finding customers to buy our offerings 11 months of the year adds to the challenge. Some of our best ideas have come though from having fun thinking about a gift and maybe putting one together spontaneously for a customer and realizing that it works. Sometimes the more analytical you are with the idea, the less exciting it is. I think the most effective way to create a gift is with a fun and free spirit and then work backwards to make it work, from a shipping, price point and practical point of view. In addition, what makes a gift basket "sing" is when the components create a bit of combustion and it tells a story that is more than the sum of its parts from whether it is the ultimate office snack or A Taste of  Chelsea or Chelsea Market Sweets, a bit of each bakery in the Market.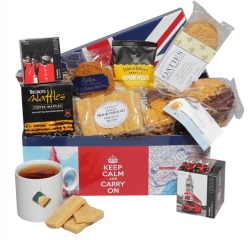 We are more than meets the eye beyond the store's four walls. Although I like the local flavor of our store, we are an on-line marketer of gift baskets from 1998, and this was the business that took off initially. Gift baskets have been the segment that has contributed most to our growth. Recently the store's volume has grown, with the excitement of our neighborhood helping steady the business. We have a wholesale arm that helps distribute what we import allowing us to find inspired foods from far away and as well create thoughtful basket and container ideas working with smaller Chinese factories and we bring several forty food containers of them into the United States each year. These facets allow us to make a better basket, initially giving us the buying power to import the products we want from around the world and also if a product does not move as quickly as we would like the store allows us to easily reduce the price and neatly move inventory. Also incorporating a warehouse where we ship from when the business changes during the holidays allowing us to go from shipping 30 to 50 gifts a day to over 1000 and when we do as much business in a day as we do in a busy month, during the other eleven months of the year.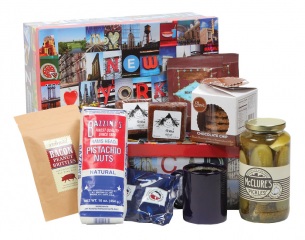 Business in our modern age has been complicated yet we work at making it fun. The last 4 years have been hard ones starting with 2008 when our gift business dropped about 40 percent in December. It has been a slow recovery since then as many people in varying walks of life know. We have been fortunate to have our store grow over 40% last year. Having lived through the Dot Com era and now being in the age of Social Media, things change even more quickly, which excites me about business but it gets harder to know where to go next yet what we try to convey is a passion for the quality and taste of our foods along with our understated sense of design that complement the quality of the ingredients to our gifts. I and my team work to have fun communicating this to as broad an audience as we can through our blog, our website, Facebook,  Twitter, and Pintrest while keeping an eye on the old fashion parts that are quality and service.