Chelsea Market Baskets is hosting its bi-weekly tasting series from October 24th through December 5th. Stop by and taste what's new and exciting in CMB's pantry! Each program will be on a Thursday evening and be one hour, and there will be a warm-up reception starting at 6pm.
Honey with Ruth (HoneyGramz) – Thursday, Oct. 24th, 6 pm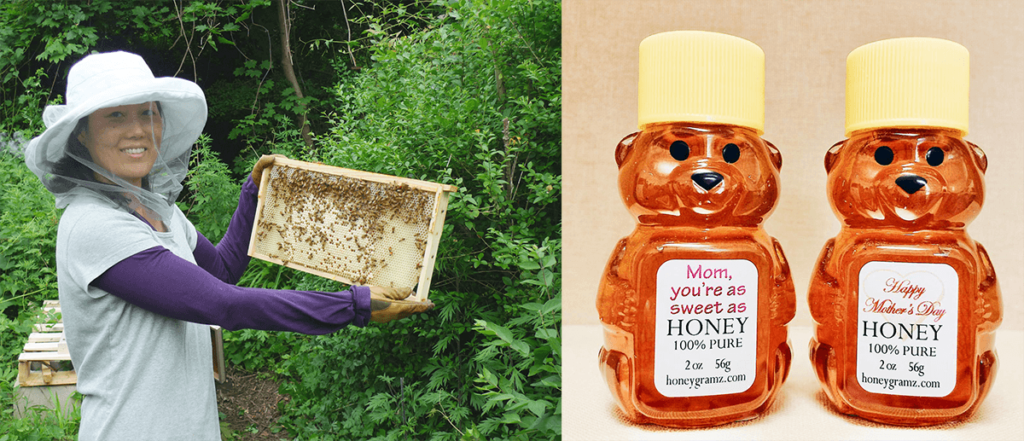 NYC Beekeeper & Entrepreneur Extraordinaire – The Geography of Honey & Honey Related Products
Ruth Harrigan harvests raw and pure honey from beehives in Douglaston, Queens and an organic farm on Staten Island. She began beekeeping in 2010 when the Bloomberg administration legalized the practice of beekeeping in NYC. What started as a hobby and curiosity for beekeeping, has grown into a passion project and her business, HoneyGramz.
Honey with Ruth will be an exploration of the senses with tastings of a variety of raw honey nuanced with stories of Ruth's journey as a beekeeper. She will share tips on how to use her products as well as how we can help our bees help us. Bees' pollination is an important part of plant life and there continues to be a large-scale loss of bees across the globe.
Spices with Ethan (Burlap & Barrel)
Thursday, Nov. 7th, 6 pm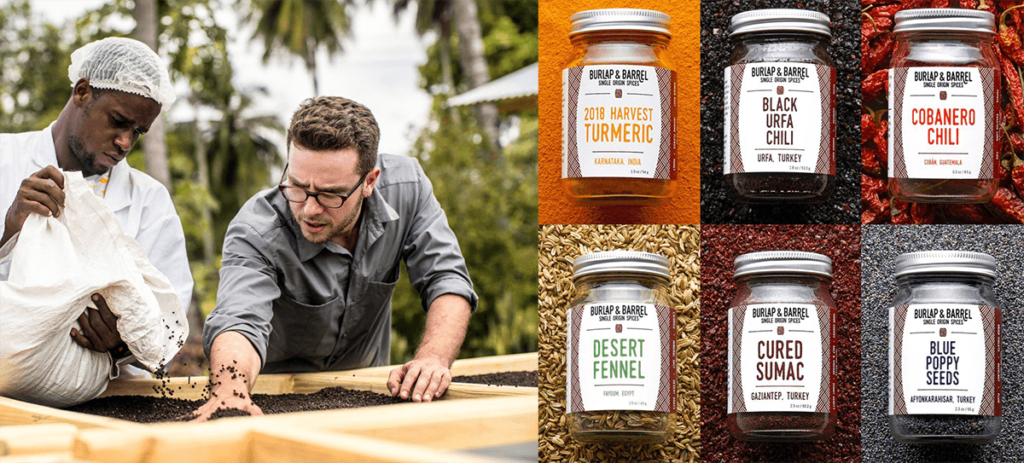 Holiday Entertaining, Spices with Ethan – A Spice Whisperer
Burlap & Barrel's co-founder, Ethan Frisch, sources single-origin spices from around the world: Egypt, Tanzania, Afghanistan, Guatemala, and elsewhere. Their mission is to use traditional harvesting and drying methods while incorporating farm-to-table values to the international spice
trade.
Ethan will take us through his personal favorite spices and stories about how they were discovered along the way with simple methods to put them to good use for Thanksgiving and Holiday entertaining. He will delve into the origins of spices, and spice trade, and why fresh spices are almost always better than the spices that have been sitting in the kitchen cabinets for years. During the session, he will create a custom holiday spice mix.
Tea & Chocolate (Vahdam Teas & Elements Tuffles)
Thursday, Nov. 21th, 6 pm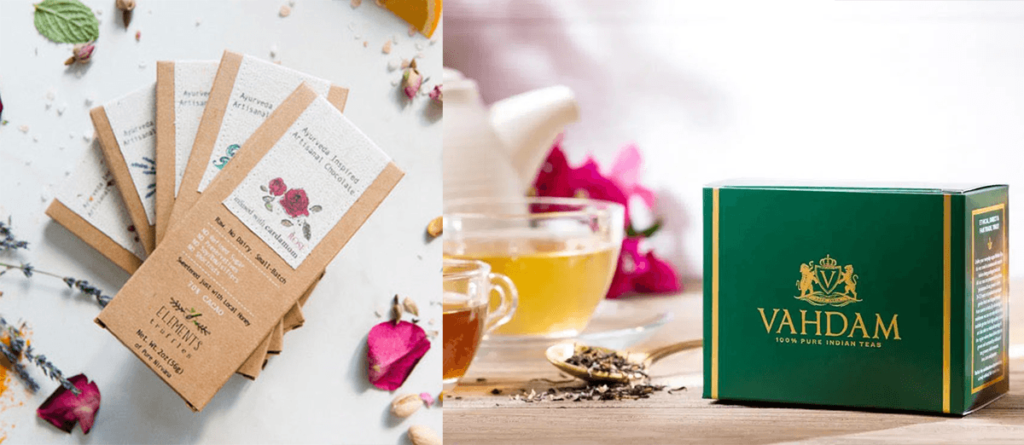 Tasting course on the Harmony of Two of our Favorite Foods
Alak Vasa and Kushal Choksi from Elements Truffles and Adamya Sharma from Vahdam Teas will take us on a tasting tour of their favorites and then discuss how, when, and why Chocolate and Tea can be enjoyed together.
Elements Truffles is an Ayurveda inspired line that prides itself on being a human-centric company, where people come first. Twenty-five percent of their profits go to supporting the education of underprivileged children in tribal areas of India. Their chocolates made in Kearny, New Jersey are handmade with just cacao and honey. In addition, they are infused with Ayurveda Superfoods and pure essential oils, enhancing their flavor profile and melt-in-the-mouth texture.
Vahdam Teas are Indian tea merchants who work closely with farmers and have a broad assortment of traditional and more contemporary blends of loose-leaf tea. Adamya Sharma will present a selection of Vadham teas to compliment Elements Truffles.
Ethan and David Stock Your Pantry for the Holidays – Cancelled!
Thursday, Dec. 5th, 6 pm

This event has been canceled.
Ethan Frisch, founder of Burlap and Barrel, and, David Porat, founder of Chelsea Market Baskets, help you stock your pantry with essential ingredient for making holiday entertaining both easy and exciting!
They will include some of their favorite ideas and ways to use ingredients stocked at home to make entertaining easy, memorable, and delicious.
Reserve a Spot Now for One or all the Tastings
Registration is required and there are limited spaces available. To register, RSVP with Angelica (646-839-5029 or rsvp@cmb.nyc) or use the form below. There is a $25 charge per class or purchase all four for a special price of $75. Each class will include an array of tastings plus a parting gift so that you can savor the experience beyond that evening.