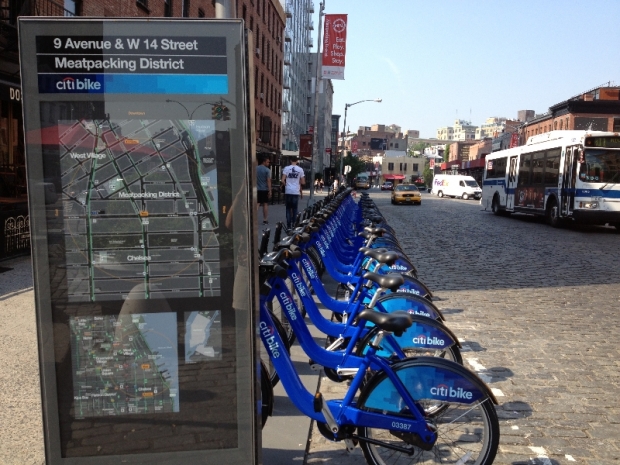 June 1, New York City launched a bike share program called Citi Bike. There has been some controversy about the program: not providing helmets to riders, placing bike racks in landmarked neighborhoods, and how a city accommodates 6,000 new (or rusty) bike riders into the transportation system (that's the number of bikes that were rolled out during Phase 1 over Memorial Day weekend), but there has also been a loud chorus of support led in part by Mayor Michael Bloomberg.
And here at CMB, we're excited to give the Citi Bike a try!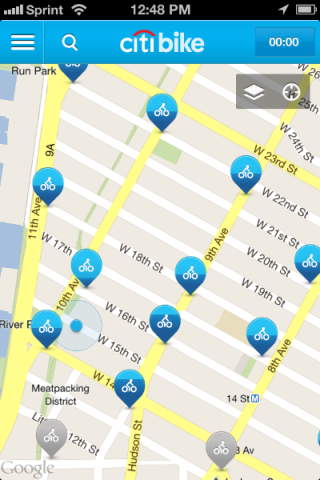 There are four rental docks within minutes of the store: at 9th Avenue and West 14th Street, 9th Avenue and West 16th Street, West 16th Street and the High Line, and West 14th Street and the High Line. We are literally boxed in by Citi Bike!
CMB is in a great position for novice riders- the West Side Highway is very close by and takes you off of the road, so you can be less concerned about car traffic. And one of the most popular ways to use the Citi Bike is to ride to a grocer, do your shopping and then take the MTA home with all your purchases…CMB HIGHLY RECOMMENDS THIS AS A WEEKEND ACTIVITY! Whether you're coming from Chinatown, Williamsburg, or the Upper West Side, Chelsea Market has never been so accessible.
If you're thinking about using the bike share program, and we think you should, CMB advocates wearing a helmet while riding a bike anywhere in the City. While helmets are not provided at the bike racks, the Citi Bike App recommends wearing a helmet during your ride and even offers that riders can "receive a free helmet and fitting from the Department of Transportation. NYC DOT fits and gives away the official New York City bicycle helmet at events throughout the city. Call 311 to schedule a fitting."
Visit the Citi Bike Web Site to learn more about the program. Hope to see you (and your bike helmet) soon at the store!